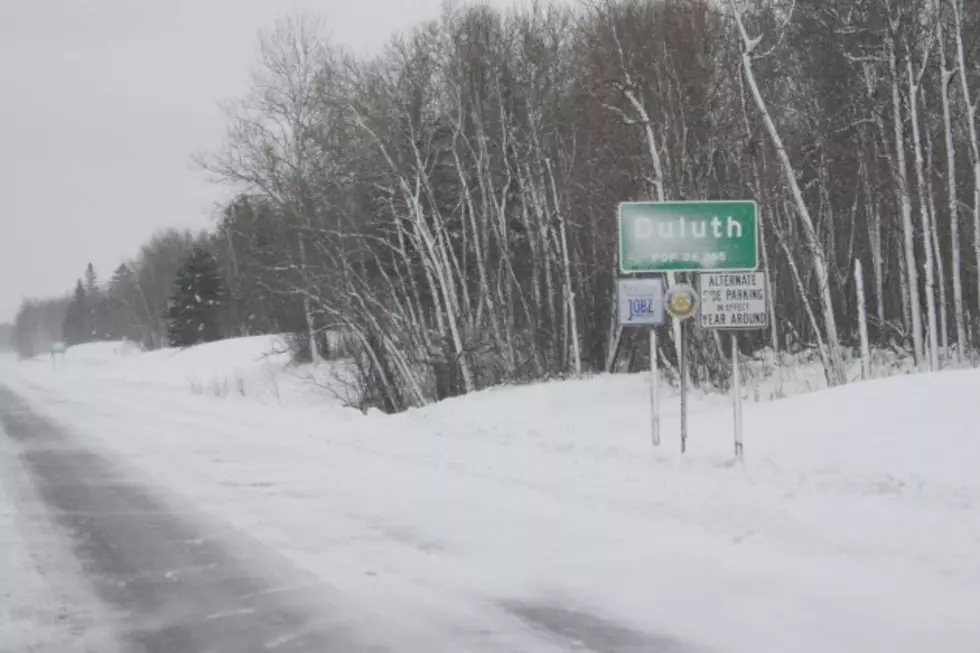 Today's Snowstorm Has Already Almost Broken A Record in Duluth, and Still Could
Nick Cooper - TSM Duluth
When it comes to single-day snowfall totals, today's 9.5 inches (and counting as of the time of publishing) is the second highest one-day snowfall total ever recorded in October. Just ahead of it is 10 inches back in 1933, and in third place is a snow event that dropped 7.9 inches back in October of 1966.
While the heaviest of the snowfall is now expected along the South Shore in Wisconsin and the UP, there is still a chance we could pick up another half inch before things wrap up in Duluth. We'll keep an eye on it and let you know if we tie or beat the record.
Now, you might ask, "what about the Halloween blizzard of 1991?" While that storm holds the single-storm record for snowfall events in Duluth, it was spread across more than one day. The Duluth NWS office points out on their Facebook page that only 4.2 inches of snow fell on October 31 (which is tied for 7th on the list in the tweet above). Starting on a Thursday night, and continuing into Friday, the Halloween storm dropped 36.9 inches of snow in Duluth. Let's consider ourselves lucky we didn't get quite that much this time around.