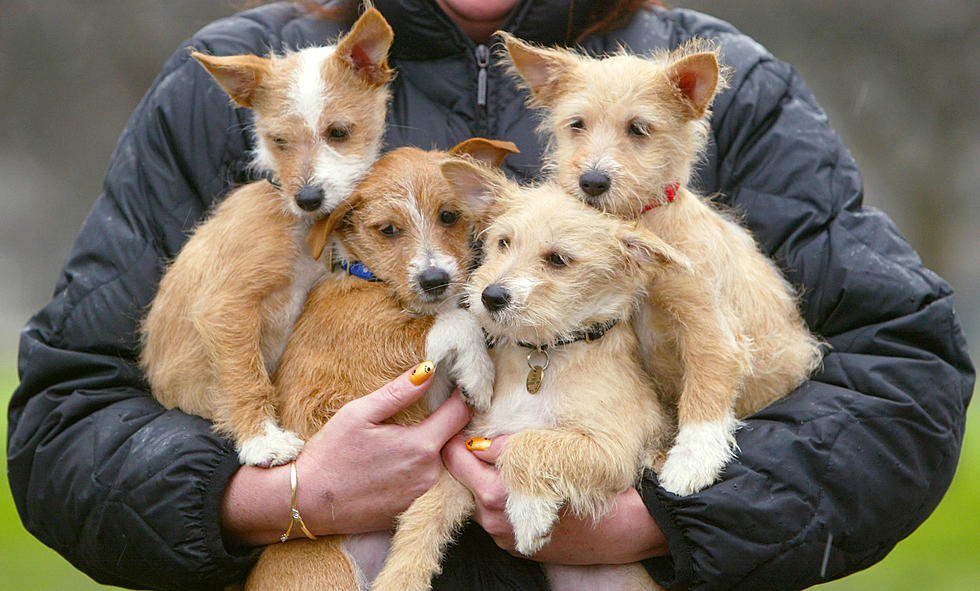 The Federal Prison Camp In Duluth Welcomed New Puppies To Train
Photo by Scott Barbour/Getty Images
Service dogs are a crucial resource for many people around the United States, but a lot of training is involved and it starts when they are very young puppies. That is where an organization like 'Can Do Canines" out of New Hope MN comes in. They are currently working with 7 different prisons across the state of Minnesota where a select group of inmates are chosen to train the puppies.
All of this socialization and attention is not only great for the puppies, but of course is very therapeutic for the inmates as well, many of whom become very attached to a certain dog and will often ask about how they are doing?
With this current litter of puppies they will be at the Prison Camp for a total of five weeks, spending the first week with their mother and then off they go. The training the inmates do is pretty basic given the age of the puppies like going outside to go to the bathroom and going in and out of their kennels. But the reward for the inmates and puppies is the beautiful companionship even if it is only for a few weeks.
Kaity McGinn, prison program coordinator for Can Do Canines said to FOX21:
Them being able to get this unconditional love, something that's not going to come in and judge them, that doesn't care why they're in there, they're just there to give love and be trained and it's so cool to see that. It's just really rewarding to watch them grow and see them care, they're so happy to be able to give back. I've had multiple dog handlers say, this program has changed my life.
'Can Do Canines' which is a non profit organization for the last 30 years trains and raises assistance dogs that will soon be matched with individuals dealing with mobility, and hearing issues, and also for people on the autism spectrum, and those who deal with seizures.
These dogs are so incredibly important in helping individuals maintain their independence and for some help them stay safe as well. I am sure for many of these inmates it makes them feel fulfilled knowing that they are the starting point for these puppies to eventually grow up and become service animals, and that has to feel really rewarding.
Items You Will Need For A Small Dog
Old School Items People In The Twin Ports Area Still Use