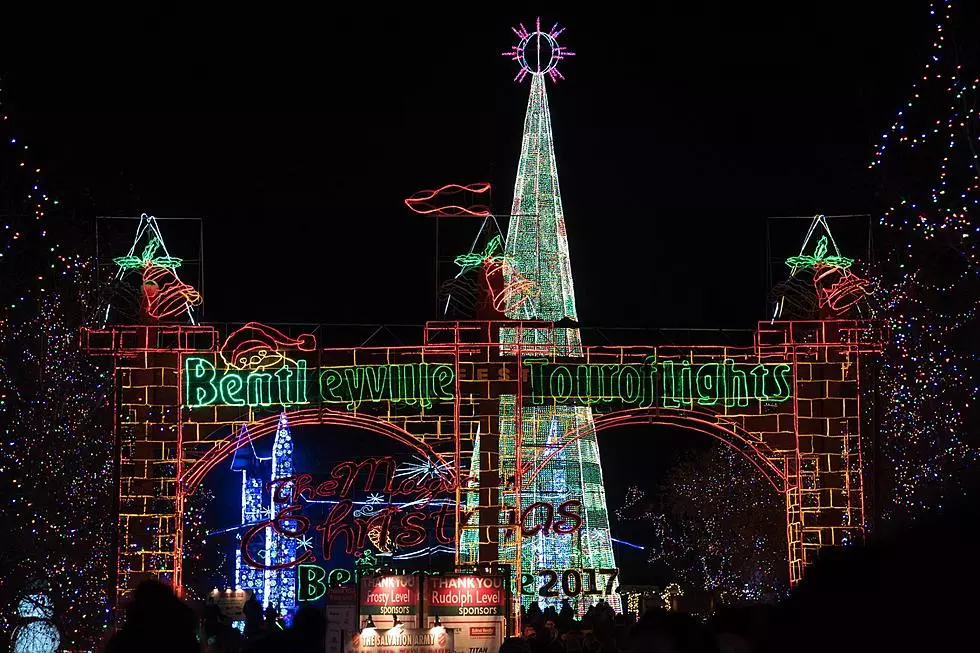 The Bentleyville Tree Is Up at Bayfront Park [VIDEO]
Photo: Nick Cooper/TSM
We saw some snow over the weekend, which was a reminder that winter isn't too far away.  Another sure sign of a change of seasons occurred at Bentleyville in Bayfront Park.
The big Christmas tree is now up at Bentleyville and, according to our partners at WDIO-TV:
Vics Crane and Heavy Haul, Titan Machinery, Iron Workers Union Local 512, Halvor Lines, and Sunbelt Rentals helped put up the 128-foot-tree on Saturday morning.  The tree is also undergoing replacement of its 150,000 LED lights, a move which organizers say will make the tree shine brighter than ever this year.
The Bentleyville "Tour Of Lights" will be open November 23 through December 8.  If you'd like to help with the setup, volunteers are welcome from 8:30 a.m. - 4:00 p.m. Saturdays and Sundays through October 30, and every Wednesday from 5:00 p.m. to 8:00 p.m.  All volunteers must be 16 or older and all skill levels are welcome.