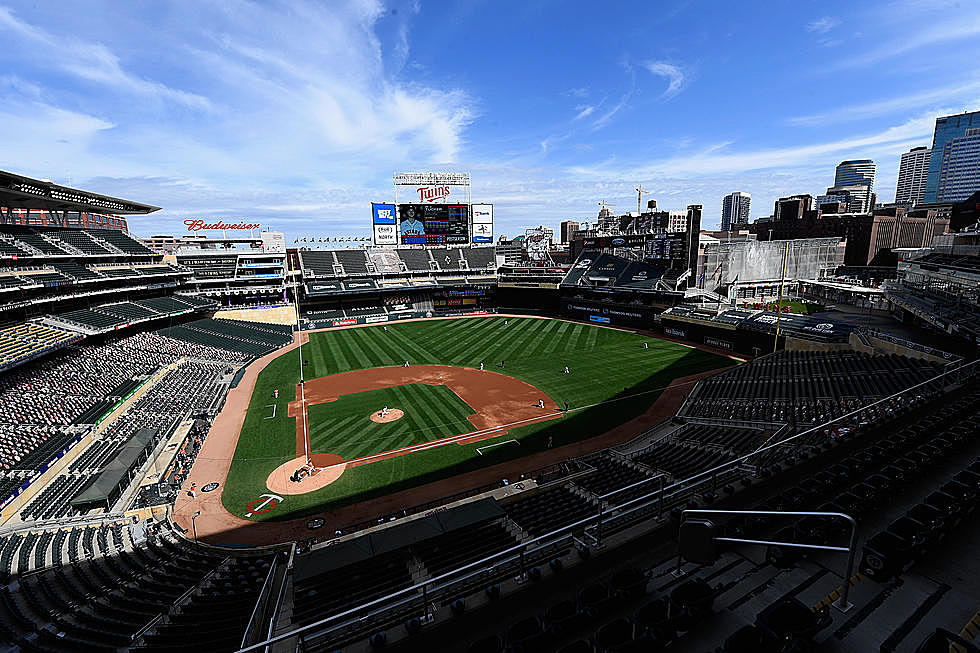 Target Field Unveils New Food Items With A Minnesota Connection
Getty Images
The opening day for the Minnesota Twins was delayed one day due to the weather but the vendors inside Target Field are ready no matter what the conditions are outside. Target Field is now turning 13 years old and still is said to be one of the nicest facilities in Major League Baseball.  This year marks some physical additions to the facility along with some mouth-watering new menu items.
If you are planning to head to Minneapolis for a game this season be prepared to try and decide what you can eat during the game because there are so many great choices it won't be easy. According to a press release from Major League Baseball the Twins along with retail partner Delaware North have expanded concessions to include these new menu items all of whcih have a Twin Cities Connection:
1.) Mac's Fish: Hand-battered walleye with sea salt and jalapeño-lime tartar sauce and french fries. Located at Townball Tavern.
2.) Roots For The Home Team: Specialty salads with ingredients grown and harvested by local farmers. Located near Section 101.
3.) Bub's Gourmet Aussie Pies: Hand-held savory pies that include Chicken Wild Rice and Sloppy Joe. Located near Section 126.
4.) Upcycle Foods: Italian Grinder sandwich featuring capicola, mortadella, ham, salami and provolone cheese. Served on a fresh-baked pretzel bun. Located at Truly On Deck.
5.) Blue Door Pub: The home of the  Cease and Desist Burger with white and yellow American cheese and topped with lettuce, onions and 'Merican sauce. Located near Gate 34.
6.) La Tapatia : Adobo Chicken Tacos served in soft, doubled corn tortillas. Available in street- or Cali-style. Located near Section 109.
7.) Soul Bowl: Soul Food Menu including The Henry Sandwich made of barbecue-braised beef, coleslaw, potato chips and a potato roll and the Summer Bowl made of barbecue-braised beef, Cajun corn and Return of the Mack and Cheese. Located near Section 112.
8.) Turkey To Go: Juicy turkey sandwiches located next to next to Hrbek's (near Section 114).
9.) Hot Indian: Chicken Tikka made with seasoned, yogurt-marinated chicken breast simmered in a rich, creamy tomato curry; served with brown rice, crispy pappadum, cilantro and HI Slaw. Located near Section 122.
10.) Food Building: The official grilled cheese sandwich of Target Field. The sandwich is made from bread and cheese produced from inside the Food Building. Located near Section 126.
11.) We Are Nuts: Craft-roasted nuts and treats. Located at "The Market" near Section 126.
Foods Synonymous With Watching Baseball
Foods You Need To Eat Before Summer Is Over