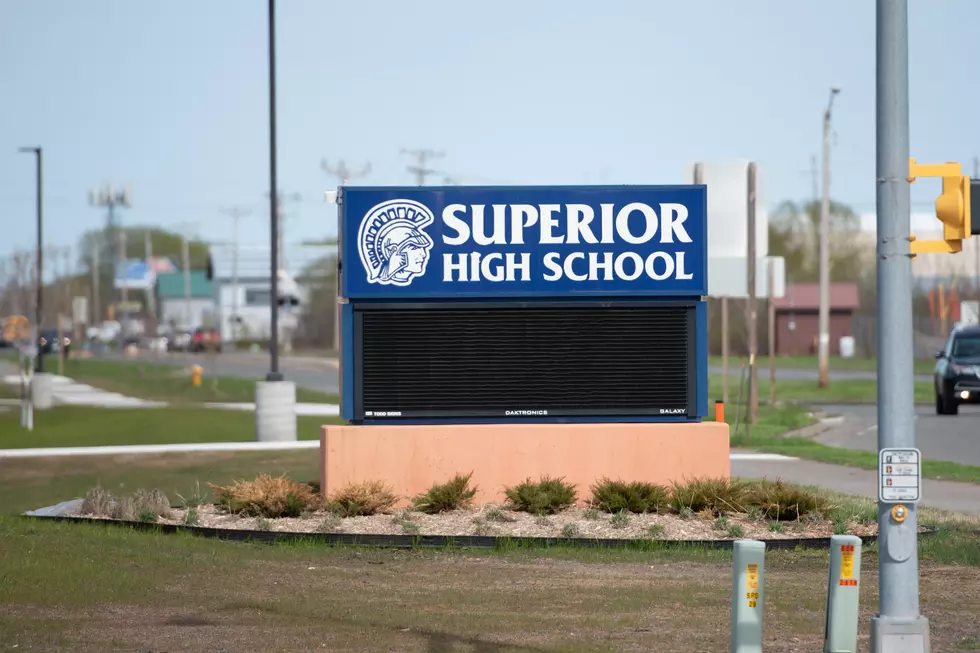 Superior Schools + Police Start New Emotional Support Program For Students This Fall
Nick Cooper - TSM Duluth
Anxiety and depression are already a large problem among school age children these days.  One of the driving forces of policy for educational facilities has been how to meet the needs of students while they're dealing with these issues.
Sometimes factors that could exacerbate those emotional complications happen in their daily life.  And too often, school administrators don't know about them, have no idea that they occured, and consequently would have made no measures to respond.
Locally, that's about to change - at least in the Superior School District.
When students go back to school this fall, a new program designed to better meet those emotional needs will be in place.  It's called "Handle With Care", and it's a joint effort between the Superior Police Department and the school district.
Handle With Care works like this.  If the police department responds to a call and there is a "child on the scene", school officials will be notified.  Then - the next day - the district would know that that student might need additional support.  Examples of police calls that could trigger the Handle With Care program run the spectrum:  arrests, domestic dispute calls, medical emergency calls, etc. Any police response call that there is a school-age child at would qualify.
The new initiative allows the Superior School District to better meet the needs that students may have.  In the past, these situations would have occurred and the school more than likely wouldn't have known to offer additional support..  Superintendent Amy Starzecki explains:
"Every student comes to school every day, with a different experience and a different background.  Handle With Care is a direct or an intentional attempt to support students who have been observers of trauma.  It'd be a red flag to our staff just to be aware that this student was a part of something last night and might need extra support and handle with care".
Officials are quick to add that privacy and confidentiality will definitely be maintained with any of the information shared between the police and the school.  The intent is not to create more problems, but rather to maybe alleviate others.
It also comes with no added costs or administrative multipliers.  The police department will just send an email to "give the school a heads up".
Handle With Care will officially get underway in September when students come back to school.
10 Life Skills A High School Graduate Should Know How To Do
KEEP READING: 50 activities to keep kids busy this summer
LOOK: Here are 25 ways you could start saving money today
These money-saving tips—from finding discounts to simple changes to your daily habits—can come in handy whether you have a specific savings goal, want to stash away cash for retirement, or just want to pinch pennies. It's never too late to be more financially savvy. Read on to learn more about how you can start saving now. [
From:
25 ways you could be saving money today
]