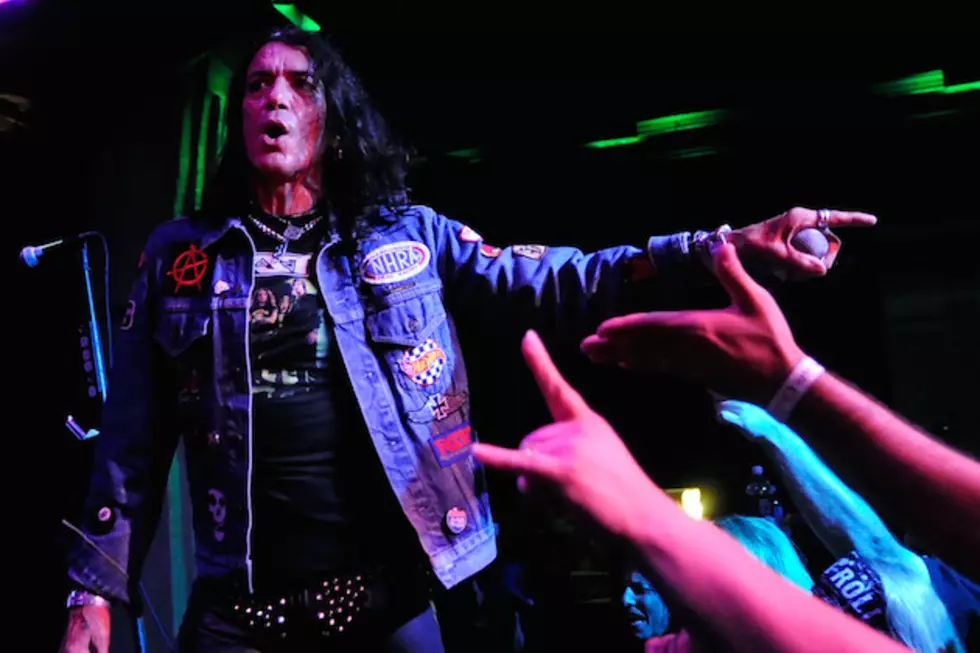 Stephen Pearcy Quits Ratt
Ethan Miller, Getty Images
Frontman Stephen Pearcy has reportedly quit Ratt, citing "constant turmoil, unresolved business, personal attacks/threats in the public forum, and most of all, the disrespect to the fans."
Ratt recently pulled out of the Monsters of Rock Cruise, citing the death of Pearcy's sister. The band had earlier been at work on a new album, which Pearcy described in January as "real hardcore."
Now comes word that Pearcy is out. "I'm very content and proud of the legacy and the music I've created," Pearcy continued in a statement, via Bravewords. "This music will live well beyond any of our lifetimes. I owe no one anything but a huge heartfelt thank you for coming to the party for the last 30 years."
This isn't Pearcy's first split with Ratt. He left in 1992, then was back for a stint between 1992-2000 before returning again in 2006.
He was, however, the band's first original member. Guitarist Warren DeMartini, drummer Bobby Blotzer and bassist Juan Croucier joined in the early '80s, nearly a decade after Pearcy began leading a series of lineups that coalesced into Ratt. Guitarist Robben Crosby, a key contributor to Ratt's No. 12 1984 hit "Round and Round," died from a heroin overdose in 2002. Current guitarist Carlos Cavazo joined in 2008.
Pearcy said he intended to continue forward, both in the studio and on the road, as a solo artist: "Life goes on, and the music I created will continue to be heard for years to come, despite the dark clouds that have lingered for far too long."