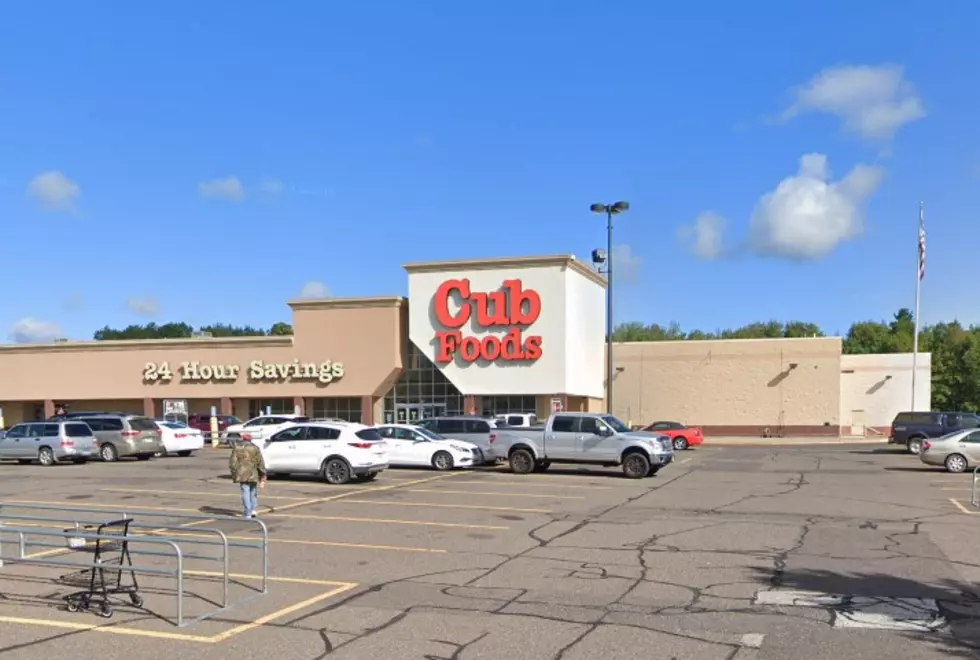 St. Luke's QCare Express Clinic To Reopen At Duluth Cub Foods
Google Maps
A Twin Ports healthcare option that's been closed since the start of the pandemic is getting ready to reopen again.  St. Luke's has announced their intention to reopen the QCare Express Clinic that's located within the Cub Foods store on Central Entrance in Duluth.
The reopen date for the clinic option is Thursday, December 29.
The clinic location had been a popular site for busy individuals and families that had low-impact health care needs; however, staffing issues and other health-related concerns forced St. Luke's to close the doors during the COVID-19 Pandemic.
St. Luke's QCare Express Clinic provides walk-in care, and offers a convenient, lower cost option for most minor health concerns. The care received at the clinic is covered by most insurance plans and providers.
According to St. Luke's, here are examples of some of the minor-health concerns that are easily treated at the QCare Express location at Cub Foods:
Allergies
Cold symptoms
Earaches
Flu symptoms
Hay fever
Minor rashes
Pink eye
Shingles
Sinus pressure
Sore throat
Strep throat
Upper respiratory infections
Urinary tract infections
For now, the clinic will be open for walk-in care visits on Mondays, Thursdays, and Fridays - between the hours of 9:00 AM and 7:00 PM.  No appointments are needed in advance.
St. Luke's operates two QCare Express Clinics in Duluth. In addition to the reopening location in Cub Foods at 619 West Central Entrance, there is also a QCare Express Clinic at Lake Superior College:  2101 Trinity Road, Suite L110.
More information about the clinic and the St. Luke's healthcare system is found on their website.
Things To Know For Your First Time Donating Blood
Donating blood can save lives. It's really important to donate if you meet the eligibility guidelines. If you've never donated before it might be overwhelming. Here's some information to help you get started.
Here are some tips for self-care during the pandemic: