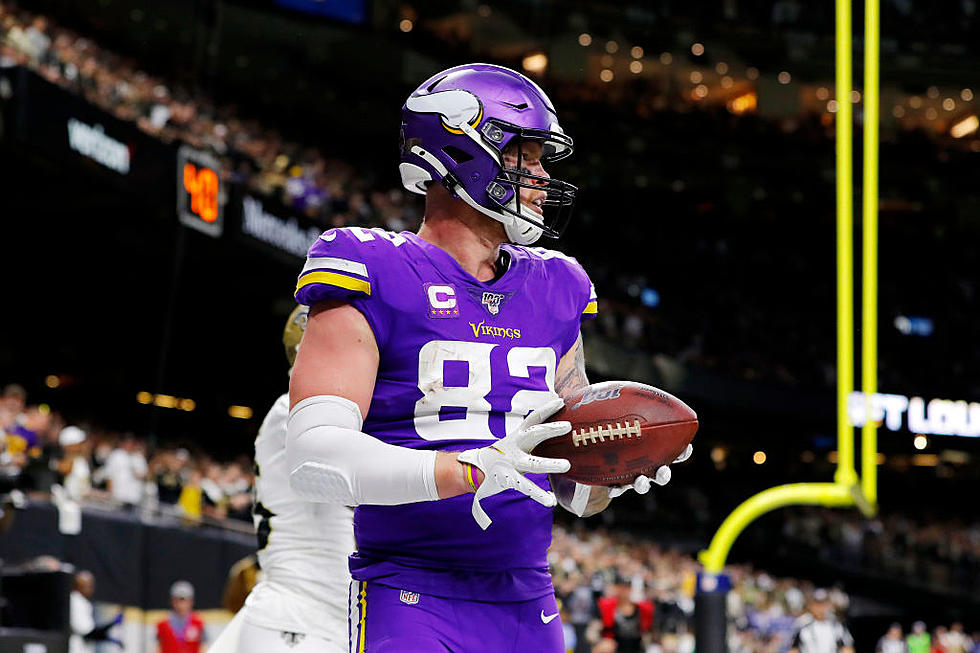 Some Jerk Took Kyle Rudolph's Gloves and Sold Them On eBay
Getty Images
What a jerk! Kyle Rudolph went to twitter to express his frustrations that someone took advantage of him. He said that a member of the press was in the locker room after the Viking's win over the Saints last weekend. Rudolph had the game winning catch that sealed the deal on the Vikings' upset win in the NFC Wild Card game. This press person approached Kyle and asked if he could have his gloves to donate to charity.
Later, someone on tweeted Kyle Rudolph telling him that the gloves were sold on ebay. Kyle Rudolph, who is a Walter Payton Man of the Year Nominee and a big supporter of charities, even signed the gloves to help out the cause. He is pretty disappointed.
What a jerk! hopefully karma will get this person in the media. My guess is it's someone from New Orleans area who was just trying to make a quick buck.
It turns out the guy who bought the gloves is donating them to Kyle Rudolph's favorite charity. Also, the publicity from this has brought in many donations to the Minnesota Masonic Children's Hospital.