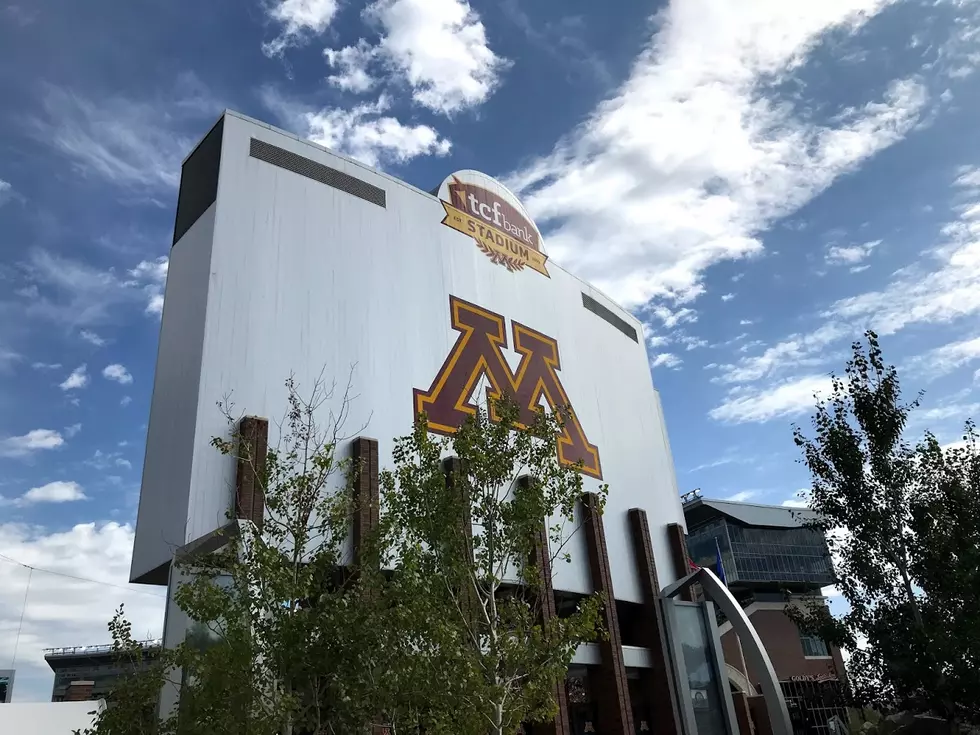 Say Goodbye To Minnesota's TCF Bank Stadium
CSJ/TSM-Rochester
Another familiar landmark in Minnesota is getting ready to go away.
Which would mean that TCF Bank Stadium in Minneapolis would be in line to get a new name, too. And according to the sports site, the Daily Gopher, it would appear that the merger won't actually take place until federal approval is granted, which should happen sometime in mid-2021. So the TCF Bank name would remain on signs throughout the stadium until that happens. After that, though, the Daily Gopher guesses it might be known as 'Huntington Stadium,' which would reflect the newly-merged financial institution's new name.
Enter your number to get our free mobile app
When TCF Bank was originally announced as the U of M's stadium sponsor back in 2005, the site continues, it signed a 25-year deal. This means, given that there are still nine years left on the original deal, a name change is most likely in the cards (with U of M approval, of course) perhaps even in time for next the start of next season.
It'll be strange to call TCF Bank Stadium something else starting next year, but that's the way things go, I guess. And speaking of names changing as businesses come and go, keep scrolling to check out a list of brands that also aren't around anymore.
50 Famous Brands That No Longer Exist