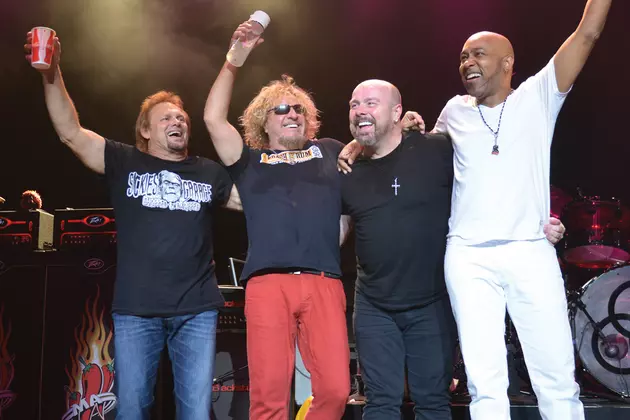 Sammy Hagar And The Circle Debut New Song Online
Photo credit: Duane Sycz
In this time of keeping your distance and staying at home, Sammy Hagar and his band The Circle recorded a new song using a phone to make a video for it.
The song is called "Funky Feng Shui". It's a new song to us but on his website, Sammy says it was something they jammed backstage and drummer Jason Bonham said they needed to record. The band finds themselves having to stay indoors so how are they going to record it?
Sammy's website goes on to say that Jason started with a drum jam and recorded it in his studio and made an Instagram video. Then, he challenged guitar player Vic Johnson to add to it. After finishing his part he challenged Michael Anthony the bassist to play a bass line. Then Sammy Hagar got it last and added a melody and lyrics.
So they each filmed their part on their phone and edited it together and posted it on Instagram all done. Since they can't go anywhere, they called it the "Lockdown Sessions".