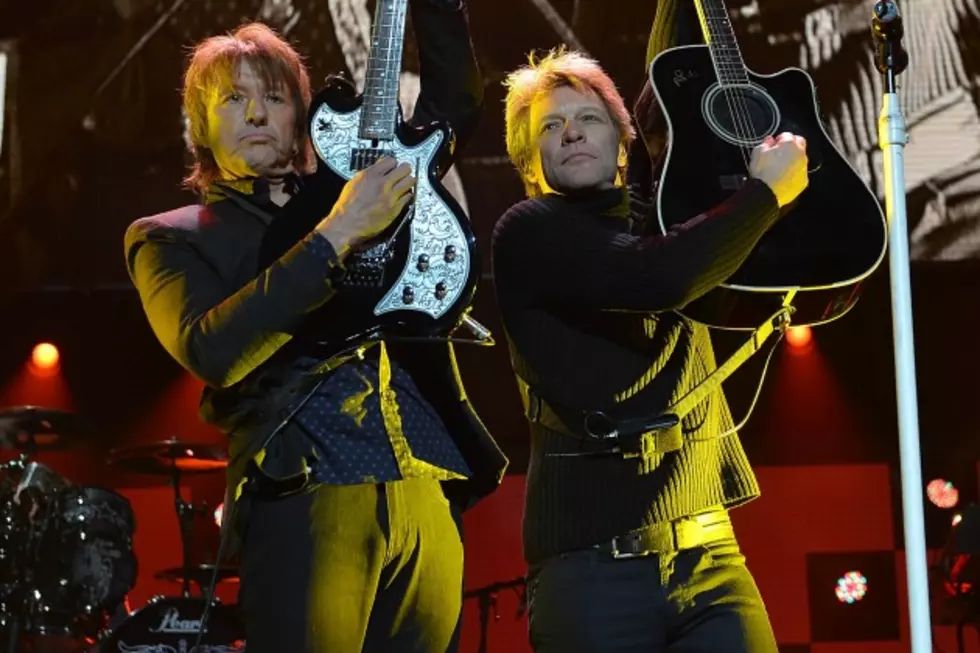 Richie Sambora Details Bon Jovi Tour Ultimatum: 'Join or Leave'
Larry Busacca, Getty Images
As Richie Sambora's absence from the Bon Jovi lineup grows longer, the prospect of a reunion seems less and less likely -- but in a recent interview, Sambora insisted that it's still very much a possibility.
"There's no bad blood with me any more," Sambora told Lust for Life, adding that he still has love for longtime musical partner Jon Bon Jovi. "I still see the possibility of a return," he insisted. "There are just a few steps I want to -- need to -- take."
Admitting that he's been bothered by a number of the reports that have come out of his abrupt departure from the band in 2013, he continued, "It's hurt me that more and more untrue things have come out in the media. I just wanted calmer waters, and just do something for myself. But the Bon Jovi machine was on. I said I wanted a break. We had just finished with another tour ... I saw a year of other priorities for me. I wanted to make my own music, and preferred doing a few shows with my own band. That was just not accepted."
In fact, alleged Sambora, his request was greeted with an ultimatum. "I could choose -- join or leave. That's hard when you share joys and sorrows for 30 years," he explained. Still, as much as that stung, he assured fans he's in a much happier place today. "I've done a lot of wrong things in my life and I've regularly made bad decisions. But I think this step was the right one at last ... We're going to record an album; I'd like to do a tour after that. Not a tour of 14 months in more than 50 countries. Just a nice tour, playing music then being home for a while."