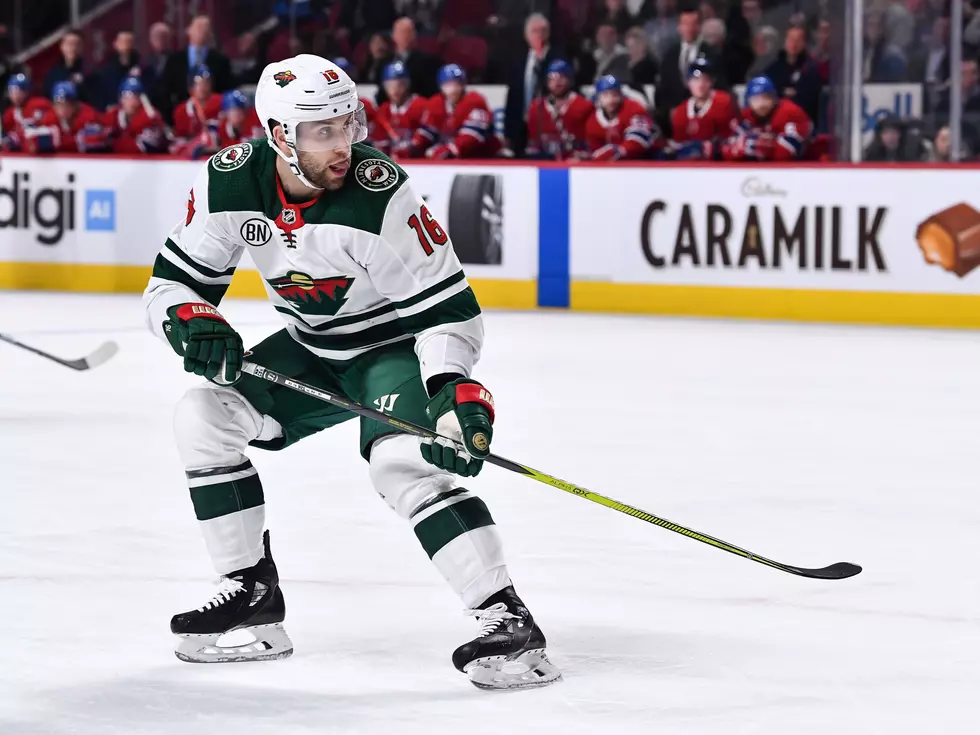 Report: Minnesota Wild Almost Traded Jason Zucker On Trade Deadline Day
Getty Images
On a NHL trade deadline day that saw the Minnesota Wild trade away Mikael Granlund and Matt Hendricks for Kevin Fiala and a 7th round draft pick, the Wild had another big move up their sleeve that reportedly fell through before the deadline.
There were rumors that Jason Zucker was being shopped by the Wild, and Carolina and Vegas were among teams interested in him. As it turns out, there may have been a different plan in place.
Michael Russo and Pierre LeBrun of The Athletic are jointly reporting that a deal was in place to send Zucker to Calgary. LeBrun tweeted Monday night that while it appeared to be a "done deal", something went awry before the 3:00 pm ET deadline on Monday.
These moves, combined with what was reportedly almost another big move, send a pretty clear message that Wild general manager Paul Fenton is looking to drastically re-shape this team. Of the trades that were successful, the team got younger and opened up cap space in each instance.
Fans and experts will continue to debate how good these trades were for Minnesota into the future, but it shows at a minimum that Fenton isn't afraid to make bold moves. Once the season wraps up and free agency starts, we will see how bold Fenton gets in using some of the newly-freed cap space to pursue big names that will contribute into the future.
As a fan looking at these moves, it is certainly a little unnerving to see so many big names shed in such a short time frame. At the same time, some point to the fact that each of these big names that was dealt never really reached "next level" performances in what seemed like an ongoing trend of the team making the playoffs and losing in early rounds. Time will tell if Fenton's roster shake-ups prove to lead to a Stanley Cup chase or not. Most of Fenton's acquisitions this season seem to have a decent amount of upside, but remain unproven at this point.
Minnesota still retains a (smaller) core of proven offensive players in Parise, Zucker, Koivu (who is on injured reserve), and Eric Staal, who received a 2-year extension today as well. Also on the roster are a handful of younger players that show some promise of being solid players
If nothing else, it will certainly be interesting to see how all of this shapes up.