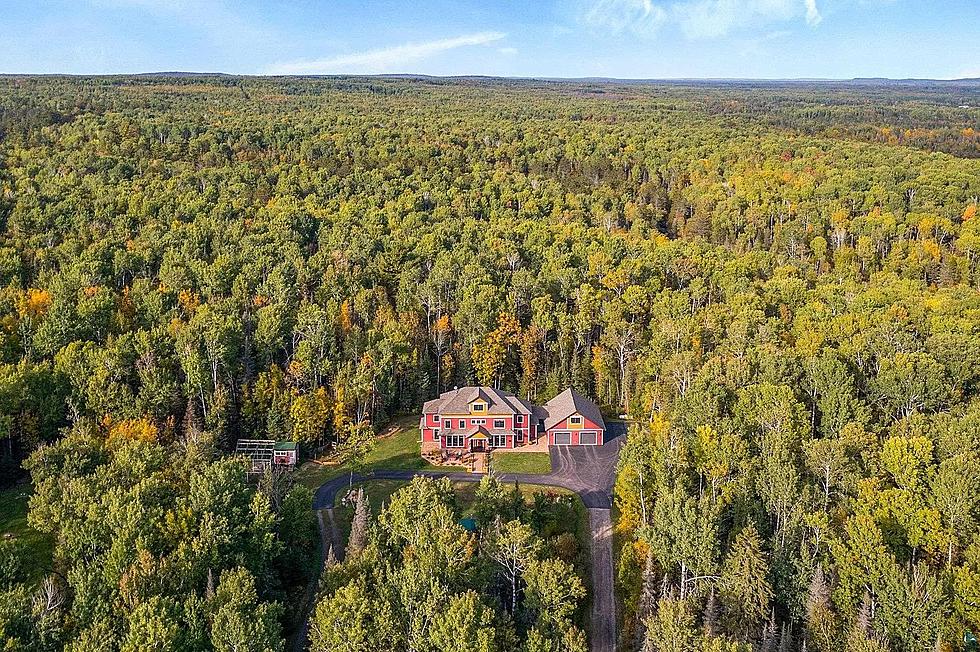 PHOTOS: See Inside This Stunning North Shore Home For Sale
Deanna Bennett, Real Living Messina & Associates, Inc.
This has to be one of the most beautiful homes for sale right now! This stunning North Shore home could be yours if you have nearly a million dollars lying around.
The home is located at 1753 Old North Shore Road. It is nestled on nine acres and is over 3,700 square feet of beauty. It also features three bedrooms and four bathrooms.
I came across the listing on Zillow, where I sometimes browse homes just for fun. It is currently listed at $874,500 bucks and from the looks of it, is worth every single penny.
Everything in the home is custom, including the heated floors and the amazing kitchen, which has pops of blue and different textures. There is also a room that screams "party" with a built-in bar area and room for a pool table.
This home, which was built in 2008, also has two different office spaces and a fancy master suite. Throw in the big laundry room and a few extra spaces to do what you want and you have the home of your dreams.
Of course, in the Northland, having a garage is a great thing and often times, very necessary. This home has a three-car garage that is heated, filled with storage and heated floors.
Inside One Of The Most Stunning Homes For Sale Along The North Shore
Wow! Inside The Most Colorful Home In Wisconsin
Want to feel like you're living in the clouds? This Waukesha, Wisconsin condo for sale can be all yours for just under $400,000 bucks!
Sold! This Park Point Mansion Had Been The Most Expensive Listing in Duluth, Minnesota!
You didn't have to travel to a coast in the summer of 2021 to see an amazing mansion for sale on the shore of a massive body of water! Park Point in Duluth, Minnesota provides miles of beach along Lake Superior along with some unique and striking properties.
One striking home provides 5,300 square feet of luxury as well as beautiful views and direct access to the lake.
The home was originally listed for $2.5 million and the sellers ultimately received every penny of that asking price. The new owners closed on their amazing purchase on September 14, 2021.
Take another look at these exterior and interior pictures of this gorgeous property. It's worth it!