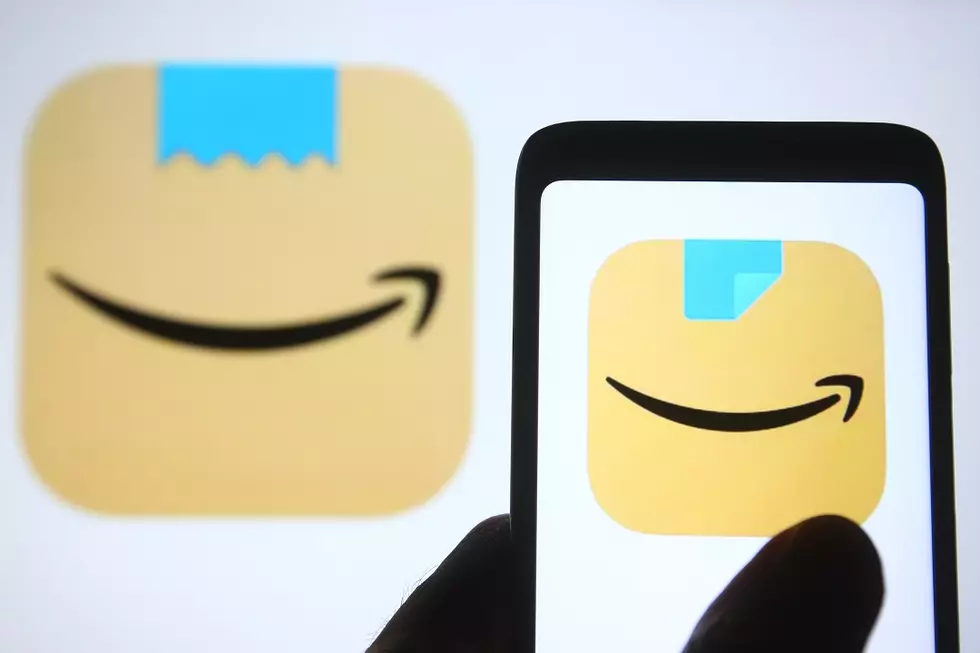 Phone Scam In Minnesota And Wisconsin Using Amazon To Fool People
SOPA Images/LightRocket via Gett
There is a new phone scam that is hitting the Northland. It starts with someone telling you there has been a large purchase made on your Amazon account.
We are being trained nowadays not to give personal information to a phone call if we think it is a scam, and that is how they play into you. They ask you to press 1, but we are being trained to ask for a callback number. This scam gives you one and tells you to call and they will straighten out this fraudulent purchase.
If you call, that's when they will ask for personal information, and you think you are talking to someone from Amazon, when really you might be talking to the person right next to the scammer that called you in the first place.
What do you do? Nothing. If you want to, check your account for this "so-called" fraudulent purchase, use your phone app or computer. You will see that there is nothing. The other thing to do is don't give any information when they call you.
AARP says older people are being targeted first because they might not be tech-savvy and can't check their app as easily, and might be concerned because they don't want a large purchase on their credit card.
Both my buddy and I got one of these calls. I know my purchases, so I called the scammer out and they hung up. My buddy was concerned, so he called me. He is someone who is not tech-savvy and so he didn't know how to check. I then contacted Amazon, here is what a rep said when I chatted with them.
Amazon acknowledged that they did know about it and when I told them what I did, they said it was the perfect response. They also told me to contact the Federal Trade Commission.
I didn't contact the FTC because I was satisfied, after looking it up online, that they were aware of it too. The Amazon rep I talked to also said this is another try to use the company to steal money from someone. Well, not from me, I don't have enough to steal.
Here's another way to know you are being scammed. The person has an accent from another country, doesn't speak English well, or the call has a robot voice and isn't a real person. Checkbook has two examples of these scam calls provided to AARP from Nomorobo, the robocall blocking service. Listen to: Amazon Purchase Alert, or Amazon iPhone 11 Purchase Alert.
Here is some other good advice from AARP that they got from Amazon. They said some of its departments call customers, when they call they will never ask for personal information or offer a refund that you do not expect. They also said you should have a two-step verification to get to your account.
The other thing to remember is when you get a call and it comes up 000 or your area code number, it's not Amazon. Most of the time they will email you with your information in it. Advice from the video below, ask them to tell you anything about your account, like your address, or your account number, or even ask them for a pin number to throw them off. They won't know anything of those because they are trying to get it from you.
Here's a video that better explains how it works, and what not to do.
Don't Let The Plain Exterior Of This Downtown Duluth Condo Fool You - It Is Gorgeous Inside!
This Downtown Duluth condo may not be flashy on the outside but it has all the comforts of luxury while being comfortable and homey.
10 Life Skills A High School Graduate Should Know How To Do