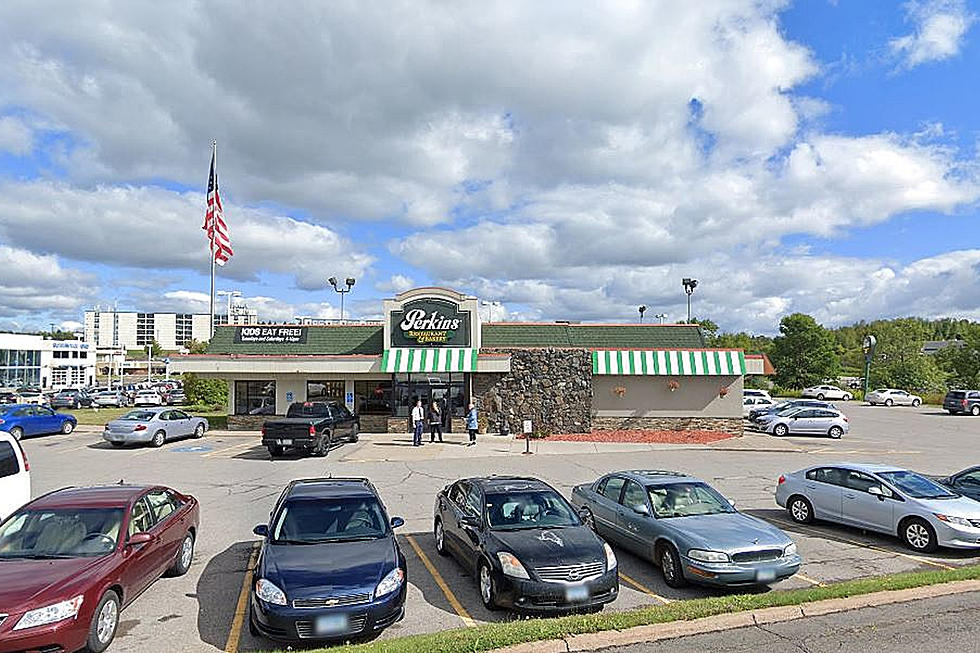 Perkins Down To Less Than 50 Minnesota Locations Following Duluth + Virginia Closures
Google Street View
You're not just seeing things.  What once was a omnipresent family chain restaurant in Minnesota has seen its footprint shrink considerably in the last couple of years.  Perkins - that bastion of "breakfast all day", American-style classic lunches and dinners, and baked goods - especially their pies - is now down to less than 50 locations throughout the state, following recent closures - including a location in Duluth and one on the Iron Range in Virginia.
And - because people like to start rumors - we should clear up one thing right from the start:  Perkins still operates two restaurants in Duluth - along with one in Cloquet; there are no signs that any of these locations is in any danger of being closed. [The location in Superior also remains vibrant, but Wisconsin isn't the focus of this article]
But Perkins share of the Minnesota restaurant market is noticeably shrinking (at least when looking at physical locations).  The  family favorite chain once seemingly operated locations in most market areas of the state - with multiple locations in larger communities.  And - their foothold in Minnesota is still rather large - at least when compared to their overall company holdings; sources report that "[a]bout 16% of the chain's nearly 300 locations are [located] in Minnesota, which is one of the highest rates in  the country".
Last month, the longtime Miller Hill location of Perkins shuttered in Duluth after 37 years in the same spot.  A variety of reasons made the location "unsustainable" for owners.
While Perkins isn't quite a nationwide chain, their footprint in the United States is quite large.  You'll find Perkins Restaurant and Bakery locations in 32 states - largely in the Midwest. They also operate seven restaurant locations in Canada.
Northlanders will still find their favorite breakfasts, lunch and dinner, and baked goods at the following Northland locations:
2502 London Road, Duluth, MN
4005 West Michigan Street, Duluth, MN
103 East 2nd Street, Superior, WI
64 Highway 33, Cloquet, MN
The full list of Perkins locations in Minnesota, Wisconsin, and the other 30 states is available on their company website.  You'll also find complete menu details.
5 Fast Food Restaurants That Need to Come to The Twin Ports
Six Duluth / Superior Restaurants Featured On Diners, Drive-Ins And Dives
7 Best Chinese Restaurants In Duluth & Superior
Where is the best place to get Chinese in the Twin Ports? We have a lot of options, but these 7 our the most popular in town.