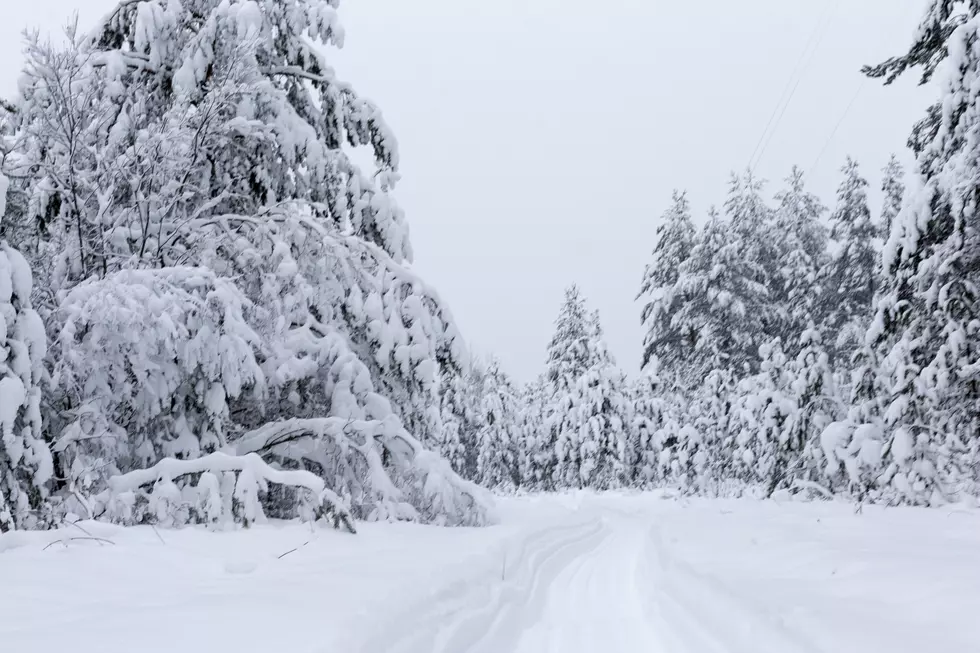 Welcome to winter! An early-week snow event brought a dose of snow to the Minnesota portion Northland, and then Wisconsin and Michigan got their dose of snow to end the week. While parts of the region saw pretty minimal amounts, Lake Superior did its part to provide an extra heavy coating of the white stuff along the North and South Shores.
Heading into the week, the expectation was that the Twin Ports area would see 4-6 inches of new snow, while areas on the North Shore could get up to around a foot. While those estimates for the Duluth area turned out to be pretty close, parts of the North Shore got even more than was expected.
The forecast at the beginning of the week estimated 8-12 inches on the high end in the Grand Marais area. Mother Nature, with help from Lake Superior, had other ideas.
As snow wrapped up on the Minnesota shoreline Thursday, the top snowfall total popped up west of Hovland, where they got 29 inches!
Here are a couple of maps showing snowfall totals across the region. The first shows snow that had fallen over a 72-hour period ending Wednesday at noon. This gives a broad idea of how much snow fell and where it fell, but there are localized higher amounts within places on these maps. You can see specific snowfall totals for Northland communities below the maps.
72-hour Snowfall 11/13-11/16
The second map overlaps a bit, showing a 72-hour period of snowfall ending on Friday morning, showing where heavy snow set up along the South Shore to end the week.
72-hour Snowfall 11/15-11/18
Lake effect snow then developed to end the week for the Wisconsin and Michigan shoreline, where some areas picked up quite a bit of snow. As of Friday morning, the top snow total along the South Shore was right on the Wisconsin-Michigan border near Ironwood, where 24.5 inches has fallen as of the time of this report. Gile, on the Wisconsin side of the border, has gotten 22.5 inches.
Here are the latest snowfall totals for this week around the Northland:
November 13-18, 2022 Snowfall Totals
As of 7:50 am on November 18, 2022
29 inches - 8 miles W of Hovland, MN
24.5 inches - 4 miles N of Ironwood, MI
24 inches - Lax Lake, 4 miles NNW of Silver Bay, MN
22.5 inches - Gile, WI
21.2 inches - 7 miles W of Hovland, MN
21 inches - 3 miles E of Finland, MN
20.3 inches - Ironwood, MI
20 inches - West Bearskin Lake, 21 miles N of Grand Marais, MN
19.7 inches - 7 miles W of Hovland, MN
18.5 inches - 1 mile NE of Hovland, MN
16.5 inches - Poplar Lake, 21 miles NNW of Grand Marais
14.5 inches - Pence, WI
13 inches - Cedar, WI
12.2 inches - Hovland, MN
10.1 inches - Lutsen, MN
10 inches - Silver Bay, MN
8 inches - Finland, MN
8 inches - 3 miles N of Maple, WI
7.3 inches - Maple, WI
7 inches - Odanah, WI
7 inches - Grand Portage, MN
6.7 inches - Near Martin Rd & Rice Lake Rd in Duluth, MN
6 inches - Red Cliff, WI
5.9 inches - Sand Bay, WI
5.5 inches - Two Harbors, MN
5.5 inches - Park Point in Duluth, MN
5.5 inches - Wentworth, WI
5.1 inches - Palmers, MN
5 inches - Proctor, MN
5 inches - Devil Track Lake, 7 miles NW of Grand Marais
4.9 inches - Mahtowa, MN
4.9 inches - Embarrass, MN
4.8 inches - Hibbing, MN
4.5 inches - Moose Lake, MN
4.5 inches - Wright, MN
4.3 inches - Chisholm, MN
4.2 inches - Duluth, MN NWS Office
3.8 inches - Iron Junction, MN
3.6 inches - Cloquet, MN
3 inches - Chester Park in Duluth, MN
3 inches - Scanlon, MN
2.6 inches - Superior, WI
2.4 inches - Maple, WI
1.8 inches - Amnicon Falls State Park - SE of Superior, WI
2.1 inches - Cornucopia, WI
1.5 inches - Washburn, WI
Twin Ports Roads To Avoid In The Winter