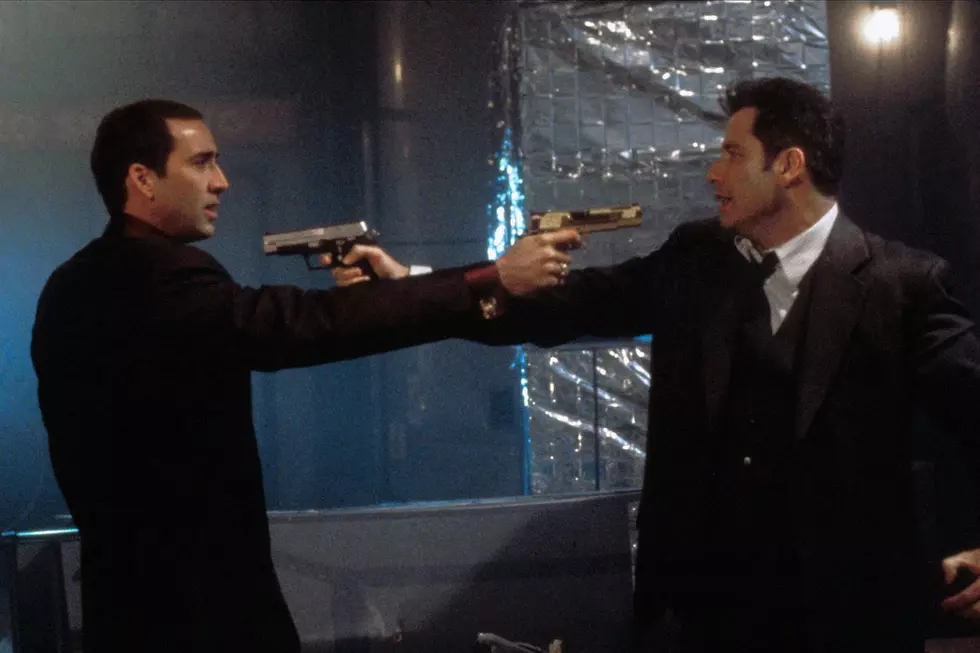 Nicolas Cage Says He Would Make 'Face/Off 2'
Paramount
Are we going to see Face/Off 2? In recent years, we heard filmmakers were interested in remaking the original, then that the remake was actually some kind of direct sequel to the 1997 movie starring John Travolta and Nicolas Cage — and you can' make a sequel to Face/Off without Travolta and Cage.
So their participation is essential. Previously, despite all the rumors about the project, Cage maintained that he'd "not heard hide nor hair about" about any serious discussions for a Face/Off 2. But in a recent Reddit AMA, Cage did at least give one crucial and important indicator that the project has some potential of happening: He says he is interested in doing it.
Asked if he would do Face/Off 2 (or preferably Face/Off/2), Cage responded with a simple "Yes." When someone else asked about how he pulled off the impressive feat of channeling John Travolta in the movie, he gave a little bit more background on the process:
Face/Off is my favorite action movie, largely because we had the maestro John Woo to direct. The process was a matter of getting video of Travolta's dailies and trying to study it so I could copy his voice and movements. John Travolta conversely did the same with my dailies.
Over the course of this AMA, Cage also revealed the movies of his he would preserve for posterity if he could only save three from his long career (Bringing Out the Dead, Pig, and Leaving Las Vegas) and named the directors he'd most like to work with (Christopher Nolan, Spike Lee, Ari Aster, and Robert Eggers) Frankly, that last one sounds like an especially great idea, so let's make that happen.
Cage's latest film, The Unbearable Weight of Massive Talent — in which he plays a fictionalized version of himself — opens in theaters on April 22.
The Worst Third Films in Movie Trilogies
For some reason, it's very hard to nail the finale of a movie trilogy. And here is the proof.