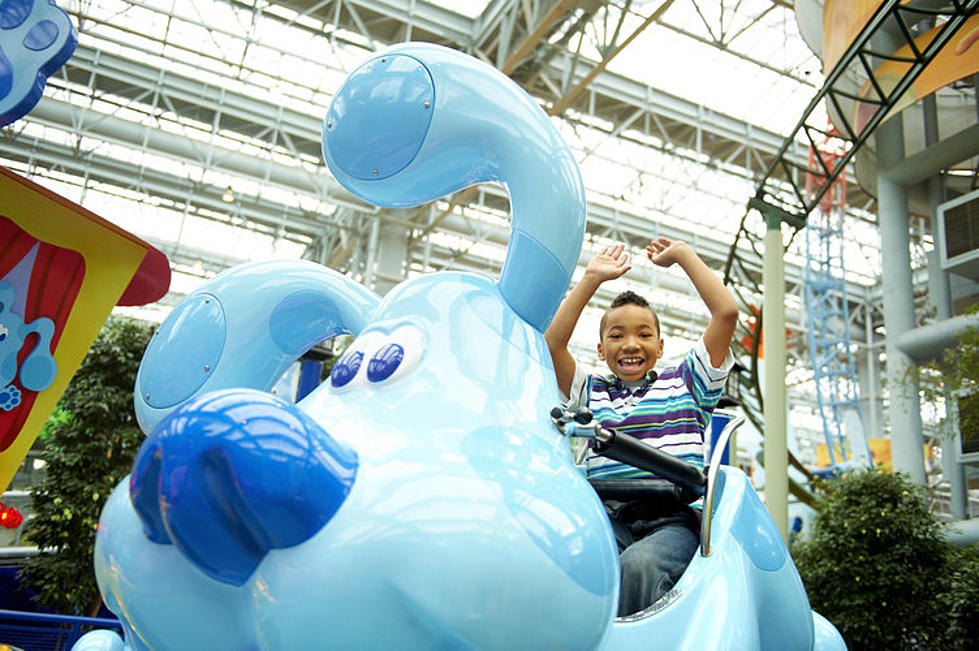 Nickelodeon Universe Resuming All-Day Unlimited Ride Passes
Mall of America
Another step toward pre-pandemic normalcy has surfaced, as Nickelodeon Universe announced they have brought back all-day unlimited ride passes. The amusement park at the Mall of America shared the news earlier this week that the park's unlimited ride wristbands and their point passes are once again back.
The attraction had most recently been operating with two-hour time limits on passes for wristbands as part of their COVID-19 policies.
While the park has revived their pre-pandemic all-day unlimited ride wristbands, it is worth noting that the park is not completely open yet.
Of the park's 27 attractions, 19 of them are open as of the time of this post. The notable rides and attractions that are not yet open are as follows:
El Circulo Del Cielo Ferris Wheel
La Aventura De Azul train
Log Chute
Pepsi Orange Streak roller coaster - set to reopen May 8
Pineapple Poppers bounce house
Rugrats Reptarmobiles bumper cars
Wonder Pet's Flyboat
Information on the park's website reminds visitors that face coverings are still required to be worn by everyone ages 3 and older during the entirety of your visit, including while on rides. As the all-day unlimited ride option returns, Nickelodeon Universe is still maintaining a limited guest capacity to allow for social distancing.
To maintain the park's capacity rules, visitors must enter on the North side of the park, under the Ferris Wheel, passing through the Nickelodeon Shop. They explain that entrance into the park is on a first come, first served basis. When the park reaches capacity, you will be placed in a "virtual queue", and they will send you a text message when it is your turn to enter the park.
12 Things Minnesotans Do That Seem Weird To Everyone Else
16 Questions To Avoid Asking A Minnesotan
Ever meet a Minnesotan? Make sure you avoid asking these questions about lakes, cows and the way we talk.