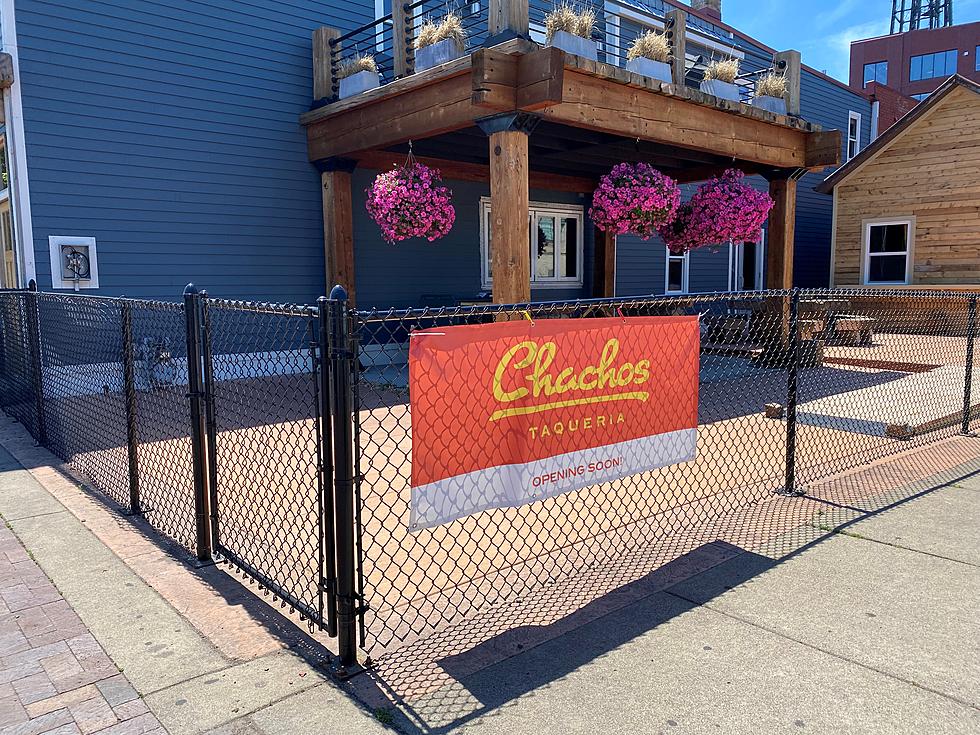 New Mexican Food Restaurant Set To Call Duluth's Canal Park Home This Summer
Nick Cooper - TSM Duluth
Seeing new, local businesses take root in the Twin Ports area is always exciting - especially when it involves something delicious to eat or drink! If you're a fan of Mexican cuisine and enjoy trying out new places, this news will make you very happy!
If you happened to be around Canal Park during Grandma's Marathon weekend this year, you might have seen a pop-up shop just down Canal Park Drive from the finish line called Chachos Taqueria. The business gave a sneak-peek of sorts of what to expect soon from their new establishment right next to the new Canal E-rides bike rental shop and just down Canal Park Drive from Caribou Coffee.
The Duluth News Tribune (paywall) explained that the business used borrowed kitchen space from Clyde Ironworks to prepare food for their appearance in Canal Park during Grandma's weekend before their own kitchen is ready to use. Owners Aaron Maloney and Alex Giuliani told the DNT they have been working on building the business since before last winter, and they're excited to set up a permanent location this summer.
Both Maloney and Giuliani told CBS 3 that they were "both kind of displaced" during the pandemic, and started cooking up the idea, using their experience as professional chefs to develop the new business.
Chachos Taqueria happens to have a relation to another recently-opened taqueria in Duluth. The DNT explains (paywall) that Alex's older brother Robert opened Tacos Tacos Tacos on Superior Street in Downtown Duluth earlier this year. Alex called the similar businesses opening among the brothers "a very big coincidence".
The new Canal Park eatery is expected to open in the later part of July according to the DNT, or perhaps as late as the beginning of August according to CBS 3; depending on how the construction project goes.
Until they are able to open their new permanent home to the public, the duo will continue to offer their food at a variety of pop-up locations around Duluth this summer. The owners say they will initially operate Chachos as a seasonal business, but plan to expand down the road.
The duo shared their menu via their Facebook page, so you can take a peek before you check them out in person.
This is yet another of a growing list of new businesses and changes in Canal Park this year. An e-bike and paddle board rental business called Canal E-rides is opening this summer, Love Creamery just opened a new location in the old Subway restaurant in Canal Park, Grandma's Sports Garden rebranded as a wedding and events venue, and an all-new Duluth Lakewalk opened earlier this spring.
22 Underrated Twin Ports Restaurants You Should Check Out
10 Signs You're in The Twin Ports