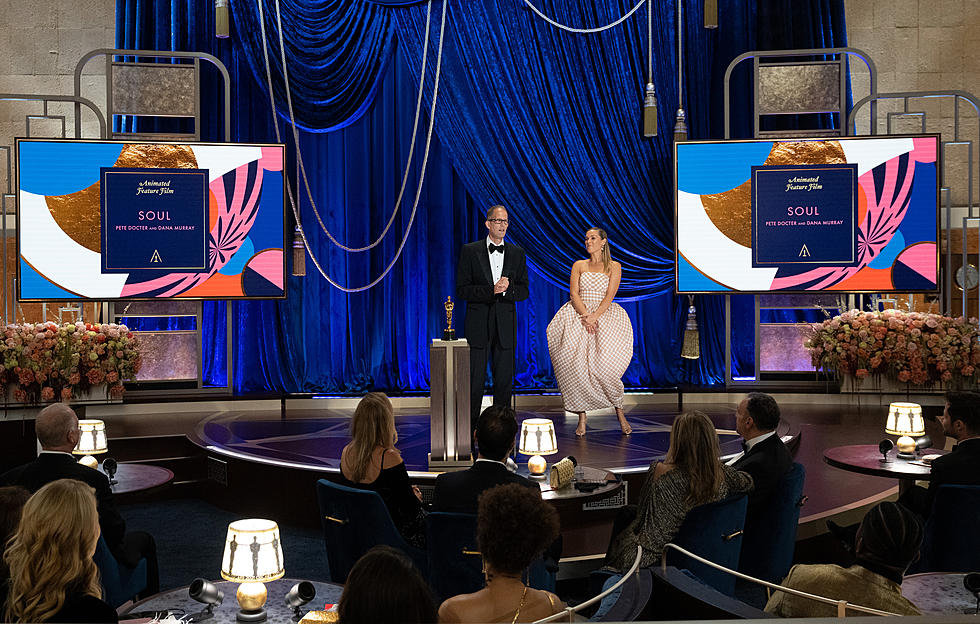 Minnesotan Makes History With Oscar Win At 2021 Ceremony
Todd Wawrychuk, A.M.P.A.S. / Getty Images
Minnesota got some love at the Oscars Sunday night (April 25), thanks to a big win from a Bloomington native.
Pete Docter took home the award for Best Animated Feature for his work on hit movie Soul. He accepted the honor alongside the movie's producer. As if this isn't exciting enough, Docter also made history with his big win. He is officially the first director to win this category three times, having won in previous years for Up and Inside Out.
Docter is Pixar's Chief Creative Officer and has been since 2018. He has been nominated several other times aside from the wins mentioned throughout his time at Pixar. His career there goes back to 1990, according to The Hollywood Reporter.
I am sure there are many other wins in the future! The speech he gave was also a highlight of the night, as the duo dedicated the win to art and music teachers everywhere. Docter also mentioned that the film started as a love letter to jazz and taught him a ton about life. You can watch the speech in full below:
This year alone, there were a handful of Minnesotans who scored nominations at the ceremony. Virginia native Chris Pratt starred in a film that was nominated against Soul in the Best Animated Feature category. Two others were also nominated in the sound and documentary categories.
This is not the first time a Minnesotan has won an Oscar. In fact, several Minnesotans or those with Minnesota ties have gone on to achieve amazing success in Hollywood. Seeing people on stage that hail from our home never gets old!
You can see a full list of the other winners from the 93rd Academy Awards here.
11 Artists With Ties To Minnesota That Have Been Nominated For / Won An Oscar
10 Artists From Wisconsin That Have Ties To Oscar-Nominated Movies