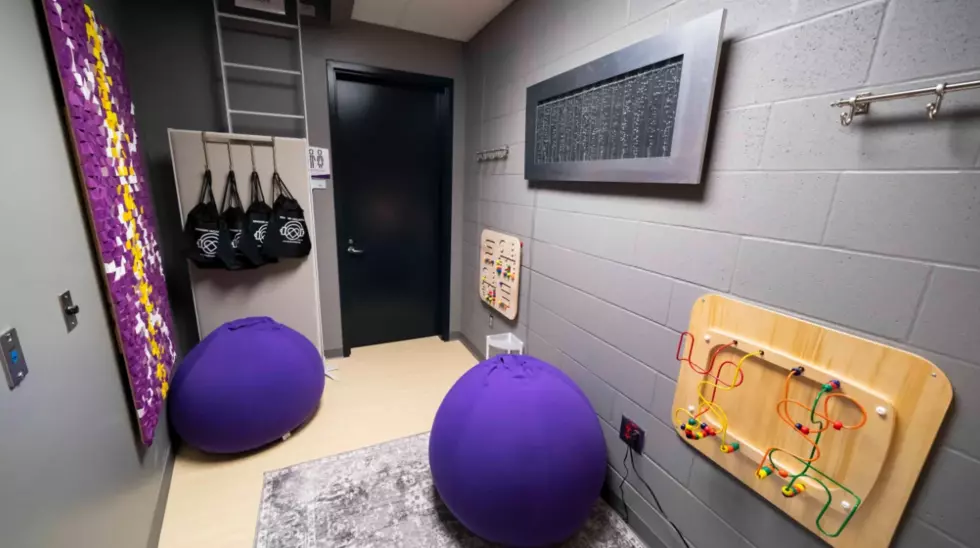 Minnesota Vikings Add Sensory Room at U.S. Bank Stadium
Minnesota Vikings Photo
A new sensory inclusive space will be open at U.S. Bank Stadium for the upcoming Vikings season.
The new space was designed by a non-profit organization from Alabama called KultureCity and will be a space for "fans with autism, down syndrome, post-traumatic stress disorder, dementia and other conditions requiring a safe and soothing atmosphere."
The sensory room will also be staffed during each Vikings home game with two licensed behavioral specialists.
"Our continued focus is on elevating the fan experience for all Minnesota Vikings fans," said Vikings Chief Operating Officer Kevin Warren. "Games should be as accessible as possible, particularly for fans with special needs, and we are proud to work with organizations like KultureCity to take this significant step forward."
the room is located on the Upper Concourse near the southwest escalator behind section 346.