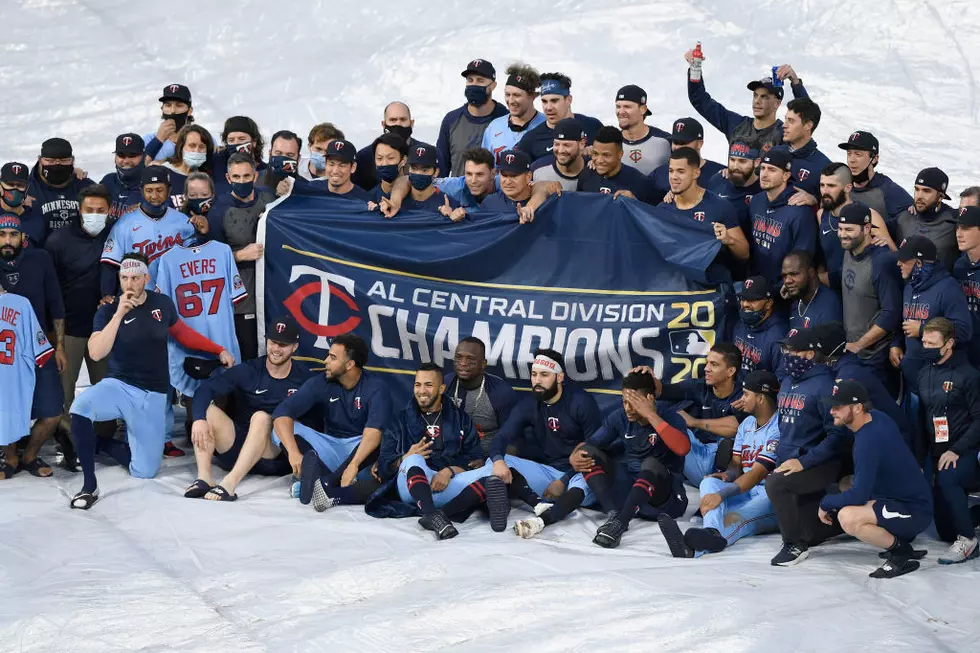 Minnesota Twins 2020 Homer Hankies Are Available Now
Getty Images
The Minnesota Twins defended their AL Central Division title and are once again in the postseason.  Perhaps the new 2020 Homer Hanky will be their new good luck charm.
The 2019 version of the Homer Hanky was red and featured "BOMBA SZN".  The Twins were then swept out of the playoffs by the New York Yankees. The 2020 Homer Hanky looks a lot more like past versions, when the Twins won the World Series in 1987 and 1991.
"The communal experience of waving a Homer Hanky is a postseason rite of passage for Twins fans, one that will continue in 2020," said team President & CEO Dave St. Peter. "Nothing can replace a full ballpark, but our organization, and the team on the field, are thrilled to know that Homer Hankies will be flying in living rooms across Twins Territory this fall. We thank the Star Tribune and Cub for helping provide Twins fans a symbol of baseball normalcy in this abnormal year, and we hope to keep the Homer Hankies twirling deep into October."
Enter your number to get our free mobile app
You can get your new Homer Hanky locally at Cub Foods in Duluth, located at 615 W. Central Entrance.  They are $3 each and there is a limit of 3 per person.
The Minnesota Twins clinched home field advantage for the Wild Card Series, which began Tuesday against the Houston Astros.  Should the Twins advance past the Astros in the opening best of three-game series, they would next face either the Oakland A's or Chicago White Sox in a best of five-game series.
15 Professional Athletes From Minnesota