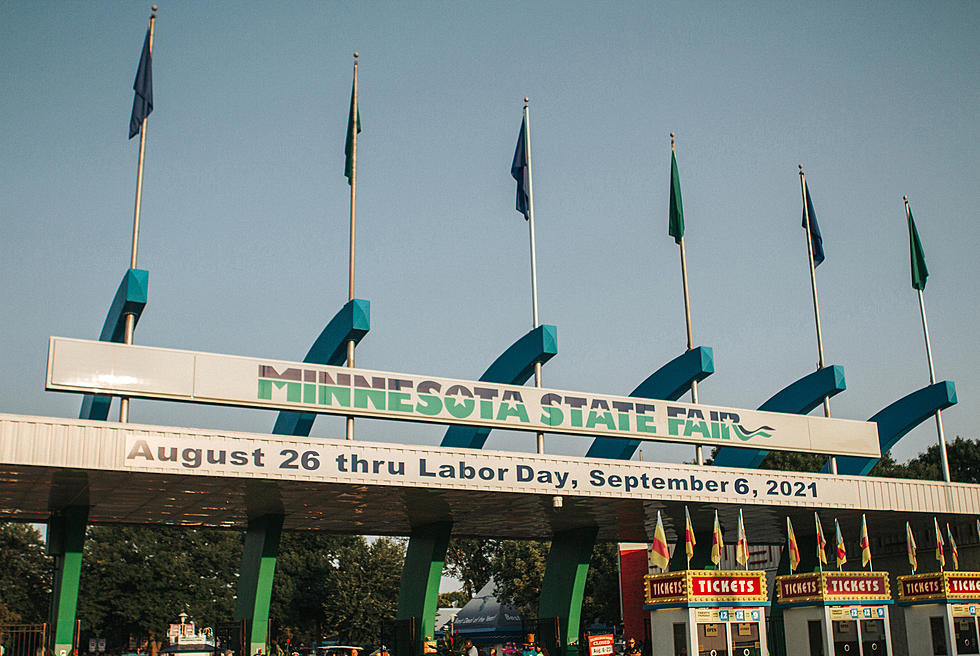 Minnesota State Fair Officials Considering Mask + Capacity Polices As Part Of COVID-19 Response
Minnesota State Fair
While fair organizers announced in June that the 2021 Minnesota State Fair will indeed happen, they did note that they will be monitoring the latest recommendations and guidelines from state and federal health authorities as the event draws near.
In response to new CDC guidance last week and an uptick in cases around the state, officials with the fair say they are considering how to proceed with less than a month to go before the fair begins.
As of Monday, roughly half of Minnesota's 87 counties were in one of the CDC's two highest transmission categories of concern, including the entire Twin Cities metro area. The same is true of St. Louis County, which issued new mask guidance on Monday afternoon.
In response to the upward trajectory in new cases across the state, organizers for the Great Minnesota Get-Together shared with KSTP-TV and a number of other Twin Cities media outlets that they are considering a number of different options to keep fairgoers safe while still holding the event.
One of the key considerations reportedly being considered is imposing a mask mandate for indoor facilities at the fair. This would obviously include all of the barns, food buildings, display halls, and anywhere else indoors you might venture while at the fair.
The other key consideration noted is the possibility of maintaining capacity limits, which would allow for more distancing between visitors as they spend time at the fair.
As of Tuesday (August 3), there have been no formal decisions made, but fair general manager Jerry Hammer told KSTP that "all options are being considered" as the August 26 opening date draws near.
Fair organizers addressed questions about capacity limits and mask rules in June, indicating that they weren't considering either at the time, but noted that they would monitor the latest guidance from health officials. As the situation has changed with the growing prominence of the Delta variant of COVID-19, organizers are still keeping those options on the table and will make any necessary announcements with guidance from state health officials in the coming days and weeks.
While nothing has changed in terms of what to expect as of right now, we'll have the latest information as it becomes available from the fair regarding the fair's response to the pandemic. In the meantime, here are the new food items you can expect at this year's fair, so you can map out what you'd like to try if you plan to attend!
New Foods For 2021 At The Minnesota State Fair
Fair organizers announced 26 new food and beverage items for this year's Great Minnesota Get Together, spanning from sweet treats to savory snacks and delicious drinks.