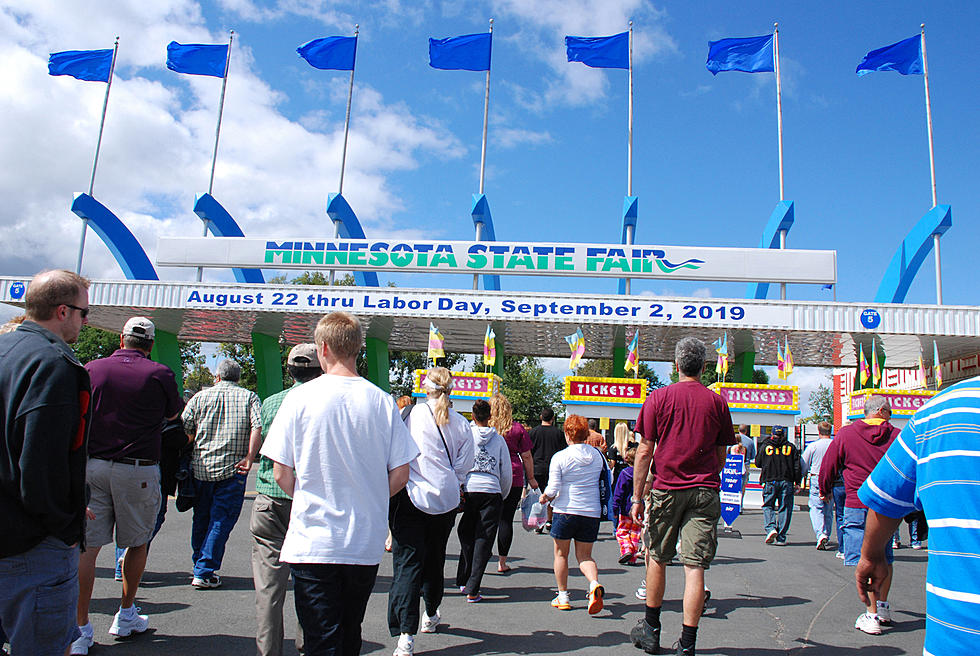 Minnesota State Fair Holding Drive-Thru Food Parade
Photo Credit: Minnesota State Fair
This is awesome news! The Minnesota State Fair announced a special event for residents who are upset over the big event's cancellation this year.
To take part, you will have to purchase tickets. You have to purchase one ticket per vehicle, which is about $20 bucks. All proceeds will support the Minnesota State Fair. The event will be held on a few different days, including August 20th through the 23rd and again from August 27th through the 30th. Your last chance to take part will be any day from September 3rd to the 7th.
Once you purchase a ticket for any of the dates listed above, you will have the opportunity to drive over one mile through the fairgrounds, stopping to feast along the way. There will also be activities along the way.
Sixteen different vendors are participating, including the following: Turkey To Go, Tom Thumb Donuts, Fresh French Fries, Sweets & Treats, Mouth Trap Cheese Curds, Que Viet, Pronto Pups, Pitchfork Sausage & Butcher Boys London Broil, Dairy Goodness Bar, West Indies Soul Food, Foot Long Hot Dogs & Corn Dogs, Giggles' Campfire Grill, Cheese On-A-Stick and Fresh-Squeezed Lemonade, The Hangar, El Sol Mexican Foods and Sweet Martha's Cookie Jar.
All vendors have different policies regarding cash and credit cards so make sure you have both if you want to feast your heart out. I can't wait for this event! Get more details on the fair's official website here.
Enter your number to get our free mobile app
5 Things That We'll Miss Most About the Minnesota State Fair