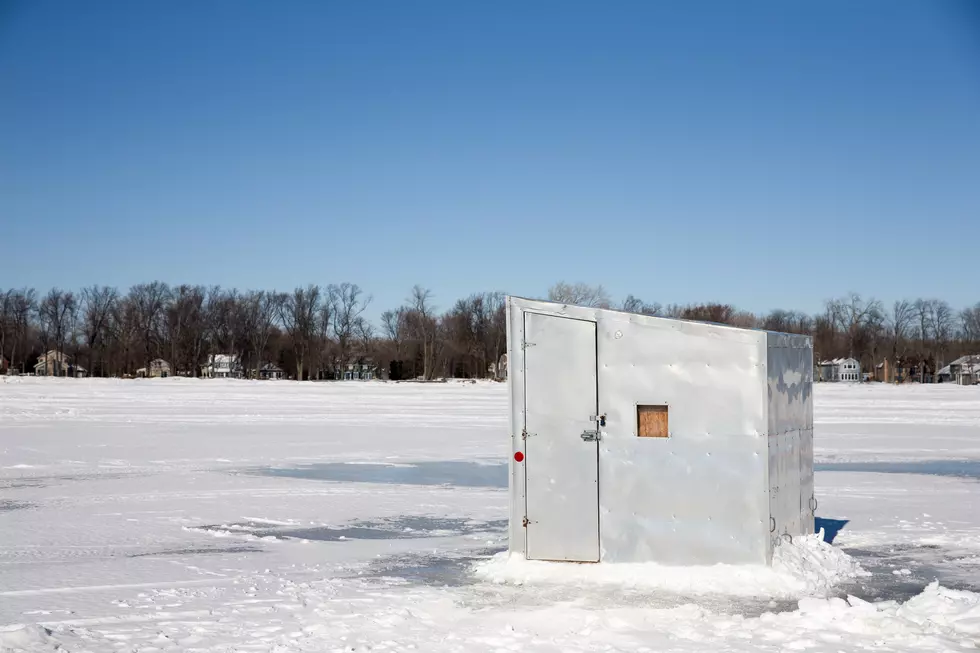 Minnesota DNR Reminds Anglers About Ice House Removal Deadline
Jim_Pintar
After the brutal cold streak we just had it's hard to believe that the deadline is quickly approaching for ice house removal.
The Minnesota Department of Natural Resources is using social media to remind anglers that across most of the state ice houses and shelters will need to be removed within the next month.
The deadline varies by location and the first one is coming up this weekend. All ice fishing shelters on Minnesota/Iowa border waters must be off the ice by February 20th, the other deadlines are as follows:
March 1st - Southern two-thirds of the state and Minnesota/Wisconsin border waters
March 5th - Minnesota/North and South Dakota border waters
March 15th - Northern one-third of the state
March 31st - Minnesota/Canada border waters
The border that splits the bottom two-thirds from the top one-third runs in an east-west line formed by U.S. Hwy. 10, east along Hwy. 34 to Minnesota Hwy. 200, east along Hwy. 200 to U.S. Hwy. 2, and east along Hwy. 2 to the Minnesota-Wisconsin border.
Any ice houses or shelters left on the ice past the deadline may be confiscated, removed or destroyed by conservation officers, plus owners of the shelters will be prosecuted, so it's best to follow the dates to avoid any trouble.
After the deadlines have passed for each region shelters are only allowed on the ice between midnight and one hour before the daily sunrise if someone is occupying the shelter.
When removing your ice house or shelter please remember to only leave behind the impression, no garbage or litter is to be left behind, the DNR says, "If you brought it onto the ice, take it off."
14 Tips For Your First Boat Trip To Voyageur's National Park