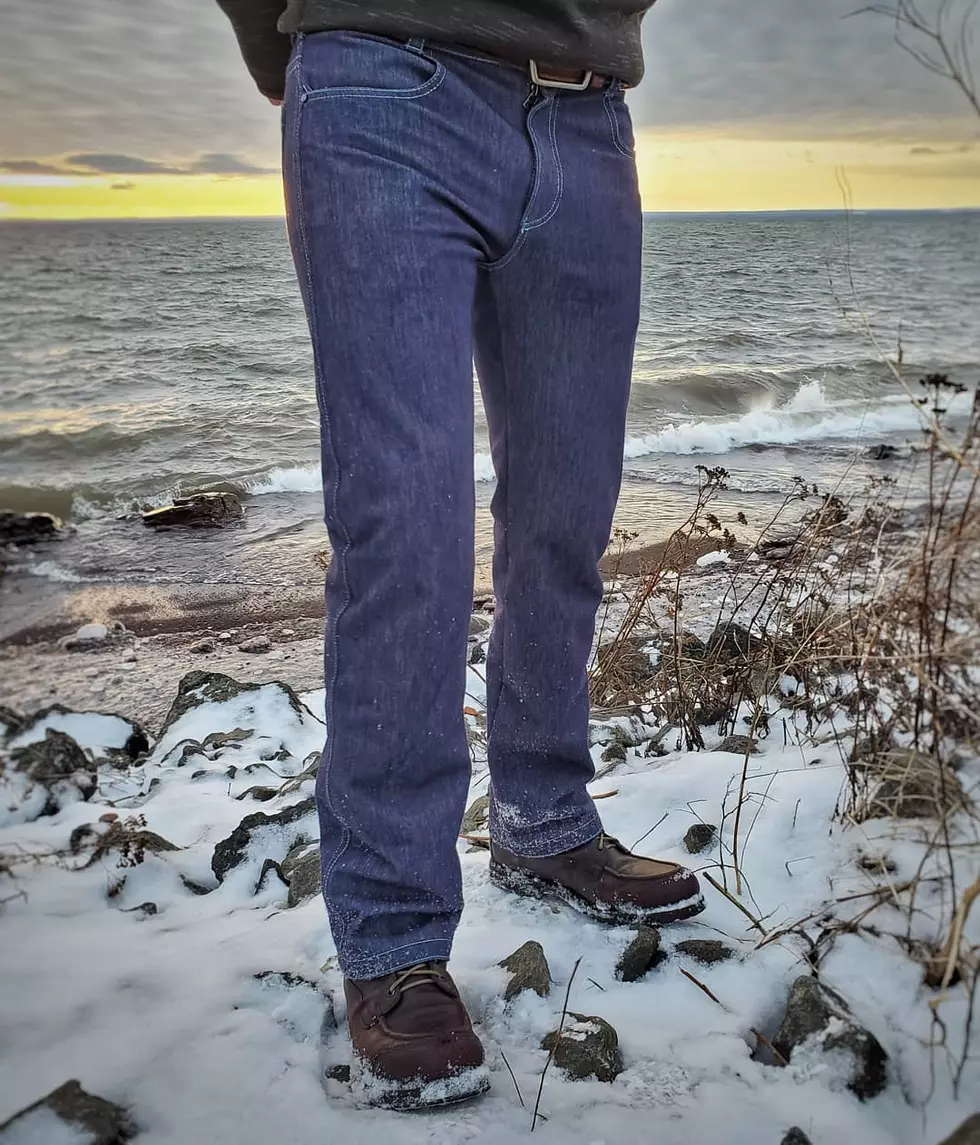 Minnesota Clothing Designer Made Jeans To Withstand The Coldest Of Conditions
Photo: Arctic Denim Via Facebook
Ahhh the things we do for love. Like move from the paradise of Hawaii to the arctic tundra of Minnesota. Having grown up in the midwest and living here all my life I could not even imagine how dramatic it must be to move here from somewhere tropical.
Three years ago 25 year old clothing designer Salvia Lani moved to the Twin Cities for love but she quickly realized that she was sick and tired of freezing her backside off. She then decided that she was going to make a pair of jeans for men and women that can withstand the cold temperatures but does not add the weight of flannel.
She came up with the idea of "Arctic Jeans" or the brand name Arctic Denim. Her pants are made in a factory in Northeast Minneapolis with imported fabrics. The look is all Bold North with ice blue stitching all along the pants. The buttons, rivets and back patch all have a snowflake on them along with the back pocket tab that is a stamped outline of the state with Made in MN on the inside.
Lani told the Star Tribune "Typically, flannel jeans are more bulky. These have a sleeker look. If you get flannel-lined jeans wet, you're out of luck." Now they don't come cheap, they are currently on sale for $179, regularly $199 and as of now are available only at arcticdenim.com, but Lani expects to have the jeans available from small independent retailers next winter. Sizes  are as follows Boot and Straight cuts will be available in sizes 30"-38" and in Women's sizes S-2XL.
Enter your number to get our free mobile app