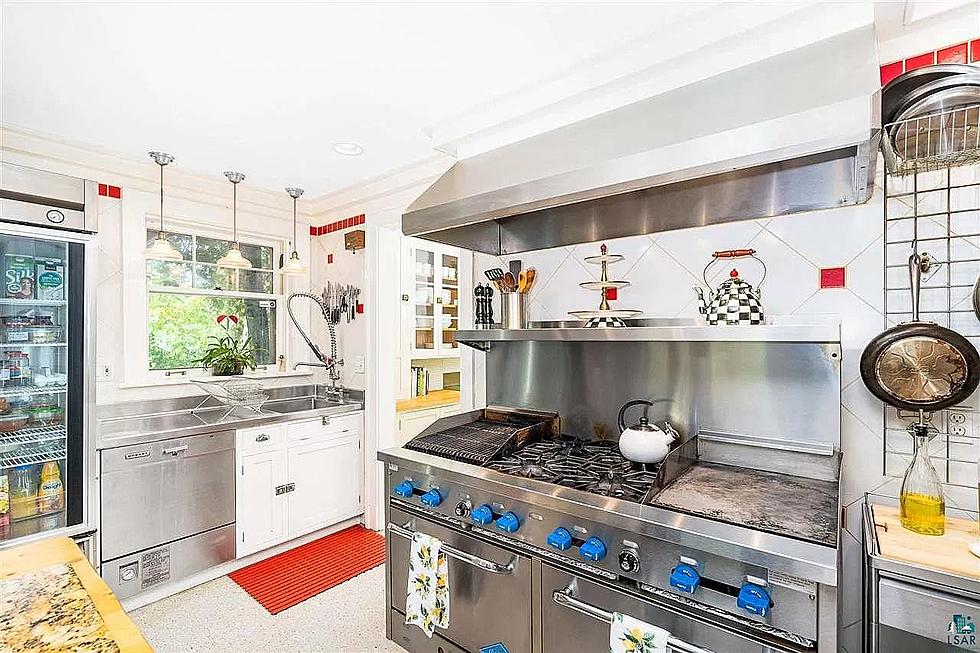 Million Dollar Duluth Home For Sale Has Incredible Kitchen
Deanna Bennett Real Living Messina & Associates, Inc. - Zillow
If you're an amateur chef or even a professional one, or just a family that really enjoys food, I think I found the perfect home in Duluth for you.
At my house, we've been talking about a kitchen remodel, and I thought I would look at some homes for sale to see what people are doing with kitchens in the Twin Ports, that's when I came across this home with the most amazing kitchen.
Everything in this kitchen is professional-grade, the stove, the fridge and freezer, and even the dirty dishes cleaning area is large and made of stainless steel.
The 5 bedroom home is listed at just under $1 million and also features 5 bathrooms, a sunroom, wine room, gym, and much more, it's a stunning home with the best kitchen I've seen in a Duluth home. Share photos with me if you own or have seen better!
Million Dollar Duluth Home For Sale Has Incredible Kitchen
My wife and I have been talking about upgrading our kitchen recently, so I wanted to see what other kitchens in Duluth and Superior are looking like these days. I checked real estate listings to look at photos, and that's when
I stumbled on
the most amazing kitchen.
Minnesota Castle on River Available for Nightly Rentals
Grab your suit of armor for an overnight stay in an incredible Minnesota castle.
Jeff Bezos' Aunt Selling $6.9 Million Minnesota Home
The aunt of one of the wealthiest people in the world, Amazon founder Jeff Bezos, is selling her impressive
Lake Minnetonka home
.
Something Out Of 'The Flintstones'? Tour Duluth's Unique 'Mushroom House'
Designed by Minnesota-born, Colorado-based architect Stan Nord Connolly and constructed by Duluthian and former Olympian George Hovland in 1971, this wildly unique home was
listed for sale in August of 2021
.