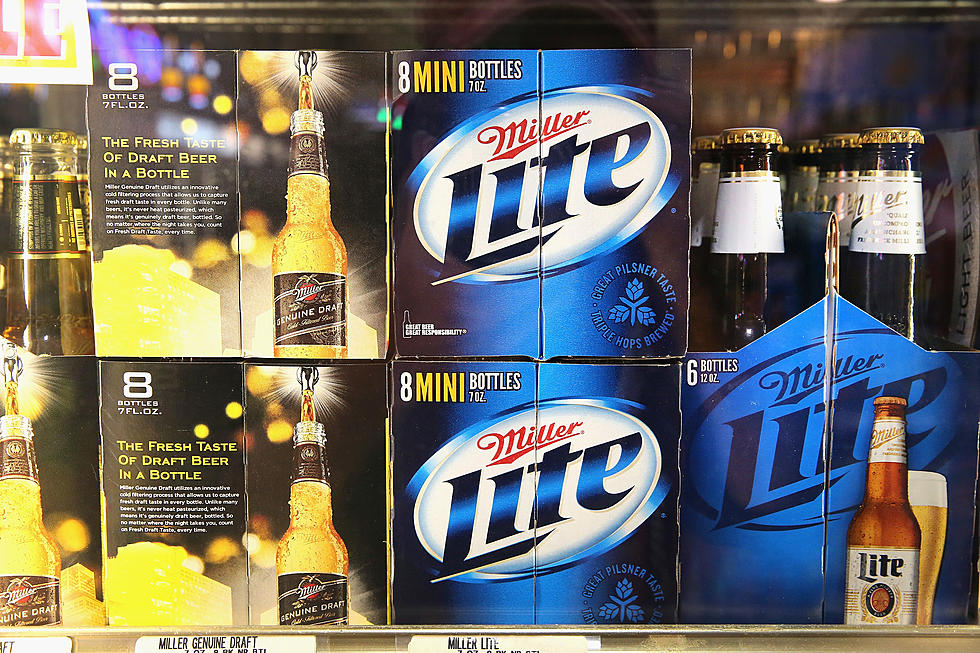 Update: Miller Lite Cancels Free Beer Promotion Amid Shooting
Scott Olson, Getty Images
Update: this promotion has been cancelled. See tweet below. 
---
We get 24 extra hours this month and if you play your cards right, you could also have 24 extra cans of beer!
This may seem too good to be true but it is real, all thanks to Miller Lite. The beer giant is offering up one case of their famous brew on Saturday, February 29th. It seems fairly easy to redeem. All you need is your cell phone and another phone or computer.
Here's how it works: on the 29th, head to Miller Lite's Instagram and/or Twitter account. The company will be posting a QR code to their feed. From there, scan the code and it will take you to a website.
The website will allow you to submit your receipt for a 24-pack of their beer purchased on the 29th (and only the 29th - not a day before or after). Once you do this, the cost of your case of beer will be refunded to you via your Paypal account.
The only catch here is that you will have to front the money but you will get it back the same day once you submit and scan the receipt.
Here's to beer and an extra day of the year!
Enter your number to get our free mobile app