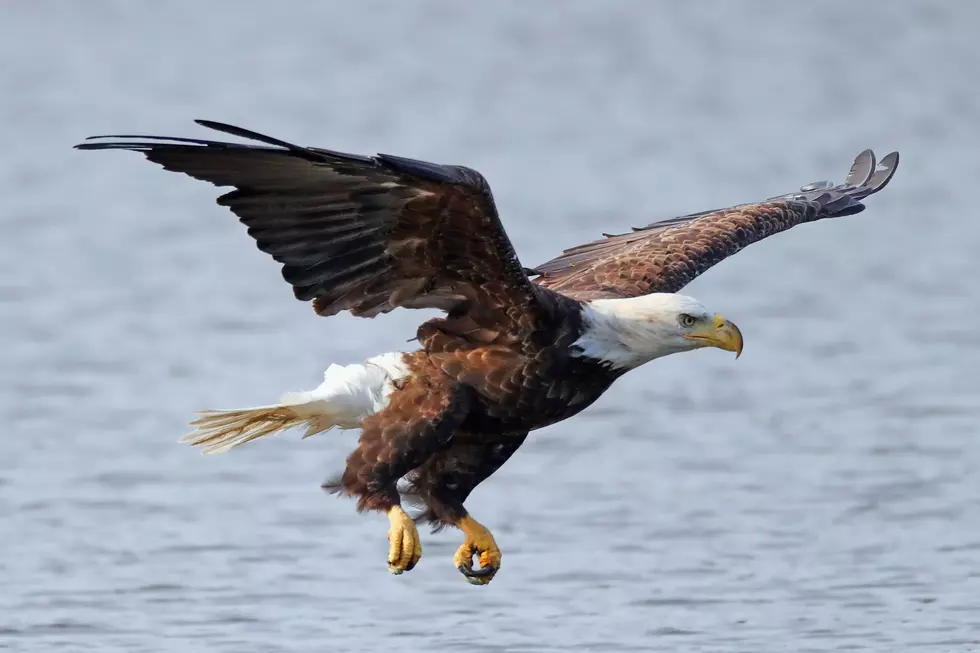 Man Rescues Injured Bald Eagle On I-35W In Minneapolis
Photo by Bruce Bennett/Getty Images
The American Bald Eagle is a beautiful, powerful and majestic animal and of course is a symbol of the United States. For many people they would go to great lengths to save one and  protect it from harm. People like 32 year old  Sam Ratuski.
Ratuski was driving southbound on I-35W near Minneapolis late Saturday afternoon  when he noticed a bald eagle on the side of the road, just before the Stinson Boulevard exit. He said to WCCO-CBS "My heart dropped when I thought it was dead, but when I got closer I could see its head lifted up off the pavement."
Ratuski could tell the eagle was obviously injured as it laid next to a median with it's wings spread out, and he knew he had to help. So he stopped on the Northbound side of the highway, grabbed a blanket and hopped over the cement median. A couple in a U-Haul saw what he was doing and was able to slow down traffic enough for him to cross safely and grab the eagle.
He said to WCCO/CBS "I realize it may not have been the safest thing to do, but I've grown up in the outdoors and have always had a deep respect for animals. So as long as I wasn't putting anyone at risk I had to help it, it's our national bird."
As he approached his car a Minnesota State Trooper happened to pull up next to him. He was not sure how the trooper knew he needed help, either he saw him on the cameras on the freeway or someone called 911, but either way the timing was perfect. The trooper called Minnesota Department of Natural Resources to come help take care of the eagle. Ratuski is still waiting to hear how the eagle is doing.
Thankfully this gentleman was not injured and that he had the compassion to help this poor bird who had to be scared to death. Stories like this renew my faith in mankind that good people do still exist!
Enter your number to get our free mobile app
10 Little-Known Facts About Minnesota