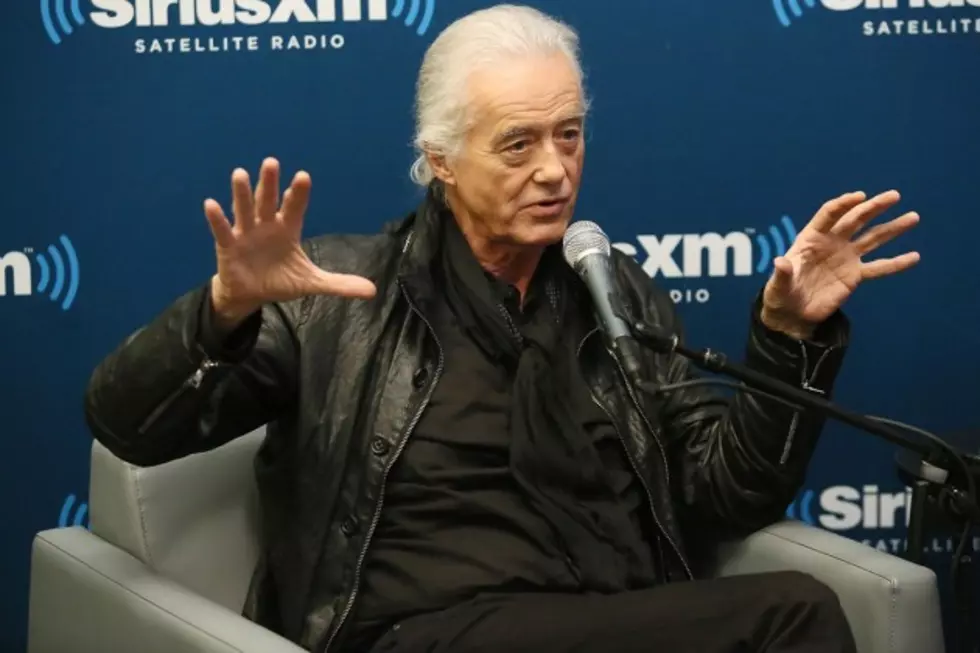 Jimmy Page Reveals Why There Was No 'Led Zeppelin V'
Astrid Stawiarz, Getty Images
As Led Zeppelin continued its recent reissue campaign with the recent release of 'IV' and 'Houses Of The Holy,' guitarist Jimmy Page has shed some light on why the group opted not to call their fifth album 'Led Zeppelin V.'
"It goes 'I', 'II' and 'III', as you say, but then 'IV', there's still four symbols, so it still goes in digits [like IIII], you see," Page said in a recent interview with Sirius XM. "But [the fifth album] wasn't going to be 'Led Zeppelin Victory Sign [V]'. So 'Houses Of The Holy.'"
Led Zeppelin fans had long speculated over the reasons behind the naming of 'Houses Of The Holy.' Some believed it was somehow related to occultist Aleister Crowley (of whom Page was quite fond) while others thought it might be attributed to the fact the band had embraced a different sound in comparison to their first four albums.
"It's about all of us being houses of the Holy Spirit, in a sense," Page says in the interview, effectively dispelling both myths.
During the Sirius XM interview, Page also shared a fascinating tidbit on the origins of his first guitar. While some may have starry-eyed visions of Page walking into a music shop in England, picking out his first guitar and thus cementing history as we know it, the actual event is considerably more low-key and coincidental than deliberate.
"My first guitar was like a campfire guitar," he said. "And it was left at a house that my family had moved into...and the guitar was at the house. It was all strung up. It's normally something that would be beyond a bit of rubbish."
You Think You Know Led Zeppelin?