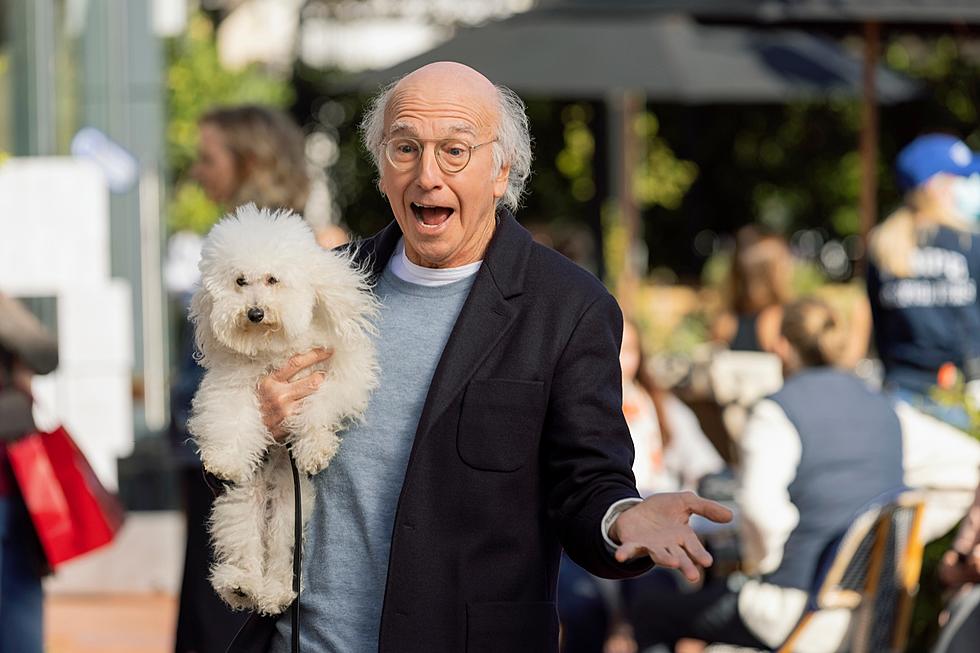 Larry David Says 'Curb Your Enthusiasm' Season 12 Is Coming
HBO
At this point Curb Your Enthusiasm has been on the air for four more years and two more seasons than Seinfeld was. Seinfeld did produce more episodes, because it made about 22 a year while Curb only does 10 episodes each season. Curb has also taken several lengthy hiatuses; six years elapsed between Season 8 and Season 9, then another three years went by before Larry David and the rest of the cast returned for Season 10.
Hopefully we don't have to wait that long for Season 12. At the very least, though, Larry David says it is coming. He spoke to Deadline at a TV Academy event over the weekend and confirmed it. "When asked whether he'll do more," they wrote, "the creator and star of the show replied affirmatively."
Last season's overarching plot saw Larry developing a new television series for Netflix (pointedly not HBO or HBO Max), but his plans are quickly thrown for a loop when he is essentially blackmailed into casting an untalented and unqualified actress in one of the key roles. The problems all started when a burglar fell into Larry's pool and drowned; the burglar's brother threatens to sue Larry unless he hires his daughter — the untalented actress — for the new show. (The season could have used more material about life during Covid, but what can you do? The batch of episodes still got some of the show's strongest reviews from critics and fans in quite a while.)
So it's now just a matter of when, not if. That's pretty, pretty, pretty, prettyyyyyyy good news.
10 Movie Titles That Became Common Phrases
How many of these terms do you use in conversation?