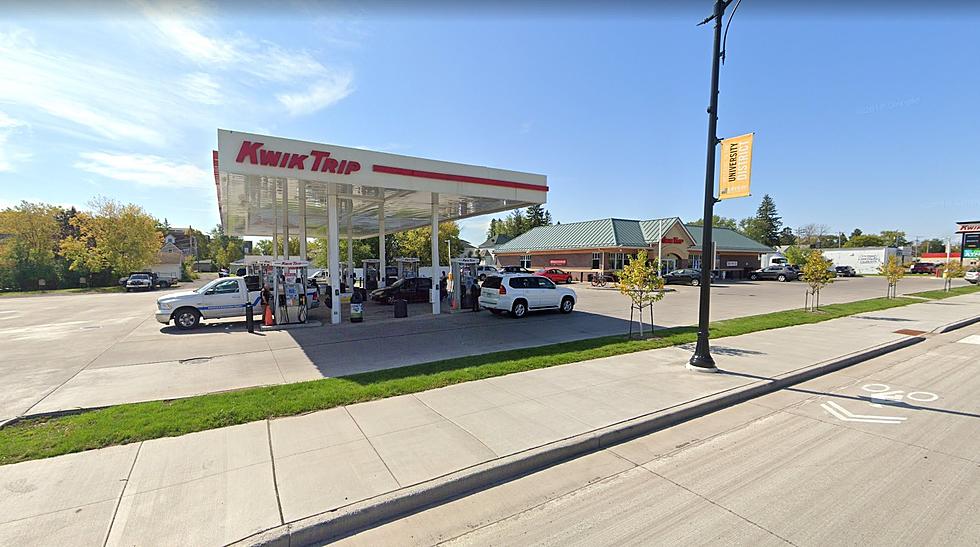 Kwik Trip Converting All Gas Pumps To Pre-Pay Or Pay At The Pump Soon
Google Maps
Kwik Trip has announced that it will be converting all of their gas pumps to prepay or pay at the pump. The change will take effect on January 3, 2022. Customers will have to pay at the pump with their credit or debit card to fuel up. Or, they will have to go inside the store and prepay using cash, check, credit, or gift card.
Why make the change now? Kwik Trip has already had certain likely drive off spots on their fuel stations be prepay only. They are usually the far corner pumps furthest away from the store. Now all the pumps will be converted because Kwik Trip says their employees are too distracted keeping track of drive offs. They will be able to offer a better customer experience to guests by being able to focus their attention in store.
According to Milwaukee's TMJ4, the change will take place at gas pumps on January 3rd, however side station diesel fill ups will still offer the pay inside option.
Gas prices are at the highest point in 7 years. The price of gas is above $3 a gallon, and it's been a huge jump from this time last year. The sudden increase in gas prices is hitting people hard. When gas prices rise, drive offs without paying increase as well.
Kwik Trip has an entire department that has been dedicated to collecting gas drive offs, or for people who forgot to pay. This summer I received a letter in the mail saying that I may have accidentally forgotten to pay my gas. It turns out they were right and fortunately gave me a chance to pay without imposing a fine or penalty. It was really nice of them, as it was completely my fault.
Soon, that will no longer be needed as all pumps will be pay at the pump or prepay at their over 800 locations across the Midwest.
13 Things You Never Knew Were Invented in Wisconsin
Wisconsin should be proud of this impressive list of inventions that come from the state.