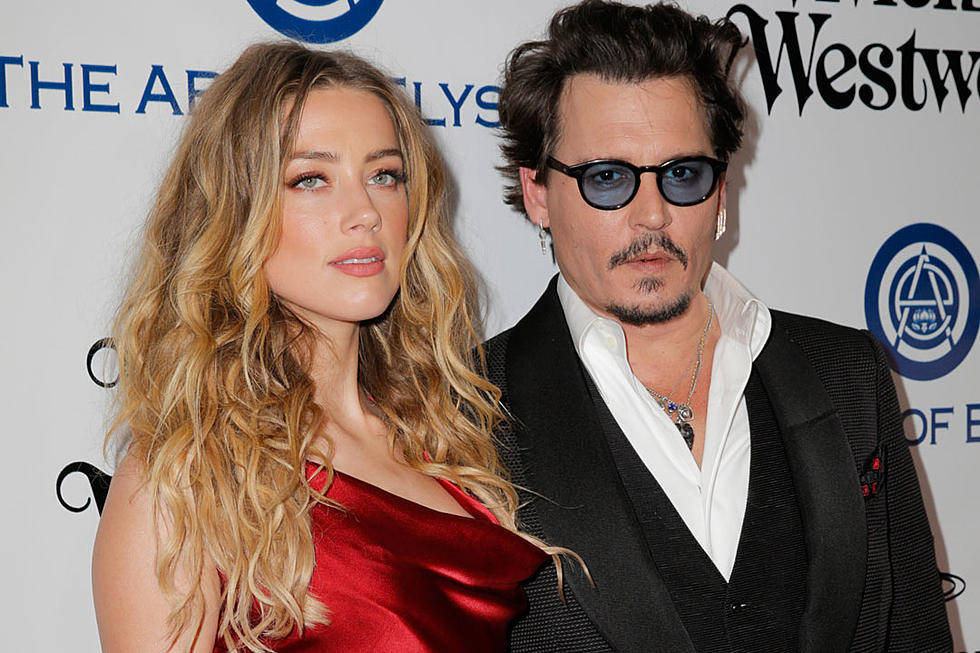 Amber Heard Reportedly Files For Divorce From Johnny Depp
Alison Buck, Getty Images
The site reports that Heard -- who filed the petition on Monday (May 23) -- claims the separation began on May 22, just three days after Depp's mother died. Heard cites the standard "irreconcilable differences" as reason for the separation.
TMZ also says the two did not sign a prenuptial agreement before their wedding and that Heard is asking Depp for spousal support following the dissolution of their 15-month marriage.
Heard and Depp first met in 2011 on the set of The Rum Diary, though Depp was dating his then-partner Vanessa Paradis at the time. It wasn't until 2012 when Depp and Heard went public with their relationship, just a few weeks after he and Paradis announced their split.
Heard and Depp married in February 2015, after less than three years of dating.
Later that year, Heard admitted in an interview with Marie Claire that it wasn't always easy dealing with the rumors that plagued the couple's relationship. She said, "I try not to react to the horrible misrepresentation of our lives, but it is strange, and hard."
As recently as December 2015, Depp told E! News he was first taken with Heard after learning of her appreciation for the blues.
"We connect on a lot of levels but the first things that really got me was she's an aficionado of the blues," he said. "I would play a song, some old obscure blues song, and she knew what it was.
"She's very, very literate," he continued. "She's a voracious reader as I have been, so we connected on that as well and she's kind of brilliant and beautiful...I'm a very lucky man."
Celebrity Breakups of 2016