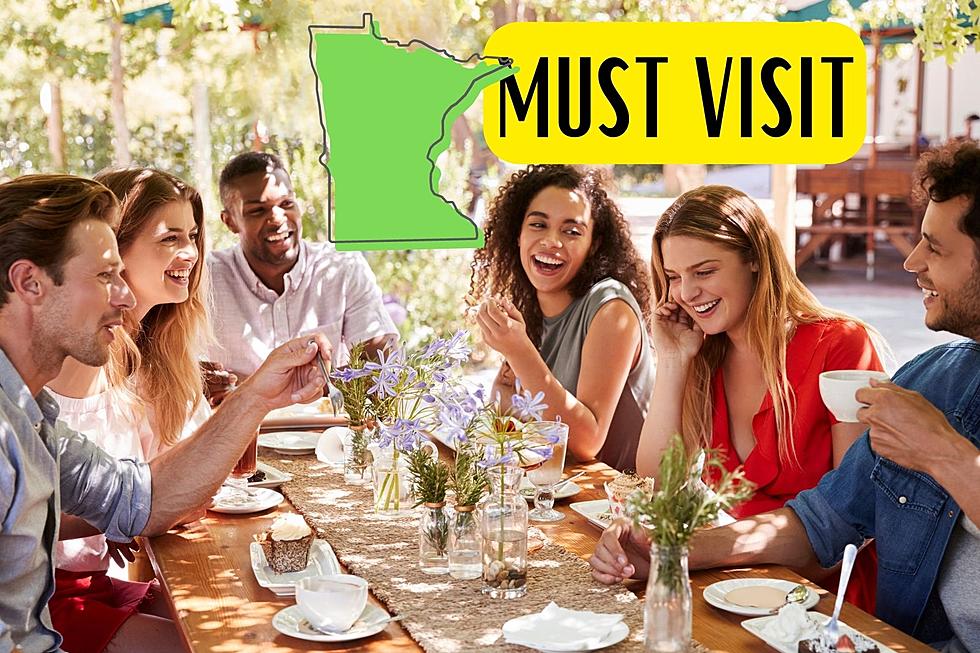 Seasonal Minnesota Restaurants You Have to Visit While it's Still Warm
Canva
We still have some time to soak up the warm weather in Minnesota but it always goes by too quickly. So before summer is over, there are some seasonal restaurants that we need to add to our 'must-visit' lists.
Especially since Minnesota summers are never as long as we want, it's even more special when our seasonal restaurants are open and ready for business.
Each of the ones I'm featuring here are restaurants in the Twin Cities area.
Seasonal Restaurants in the Twin Cities Area
One of the seasonal restaurants in the Twin Cities area is simply called The Drive In. It's located in Taylors Falls and serves your typical drive-in restaurant food like burgers, hot dogs, and root beer floats. I'm pretty sure you don't actually drive up and order from your car though. They have plenty of spots to sit too like a sit down bar and picnic benches.
With the name Peppermint Twist you'd think they focus on ice cream, but no! This seasonal restaurant in Delano features gourmet burgers and shakes on their menu. They also have a cute Teddy Bear Park and plenty of picnic benches to hang out and have a fun afternoon.
Sea Salt Eatery is located in Minneapolis and is actually a place I've been meaning to go to for years and still have yet to go. It's located right next to Minnehaha Falls so if you've visited the falls before you've probably walked right by it. The menu features seafood options with seating options inside and outside.
Minnesota State Fair New Foods, Drinks, and Vendors for 2023
The new foods for the 2023 Minnesota State Fair have been announced! There are also new drinks and a few new vendors to visit.