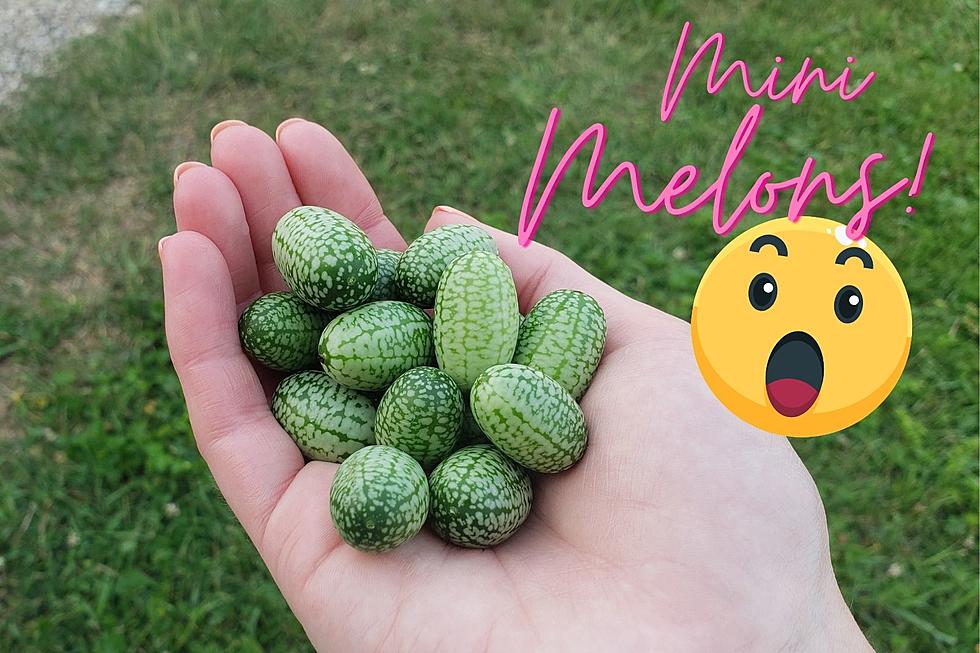 These Adorable Mini Melons Can be Found in Minnesota
Carly Ross, Townsquare Media Rochester
Look at those cute little things! They look like tiny watermelons. While that would be really cool, these are not mini watermelons. These are actually something that I found out about in the spring, planted in my backyard, and can be found and grown right here in Minnesota.
If you wanted to I bet you could still find these at some plant shops. Otherwise, remember this plant for next spring! I found them at Sargent's.
What are Those Mini Melons?
I like to eat cucumbers in the summertime and I especially like adding cucumbers to salads. So when my husband and I were out shopping for our plants this past spring I knew I wanted a cucumber plant. And then I came across this thing called a cucamelon.
When I read their description of this cucamelon thing I knew I needed it. They're described as small, oblong vegetables that look like a melon but taste and have the texture of a cucumber. But wait, there's more! They also have a little bit of a lime tang to it. It sounded so fun and interesting I had to try and grow one.
What I didn't know what just how small they meant. I thought they'd be somewhere around 3 and 5 inches long. Boy was I wrong. When they started to grow I had to look up the signs to know when they're ready to be picked. That's when I found out that they're ready to go when they're the size of a grape!
Cucamelons are tasty and super adorable and also have the best name ever. So I'd recommend trying them if you ever get the chance. Growing them is fun, too, because they vined up our trellises very quickly.
Minnesota Vikings Owner is Selling His Stunning Custom-Built Mansion
The owner of the Minnesota Vikings, Zygi Wilf, is selling his custom-built mansion in New Jersey.