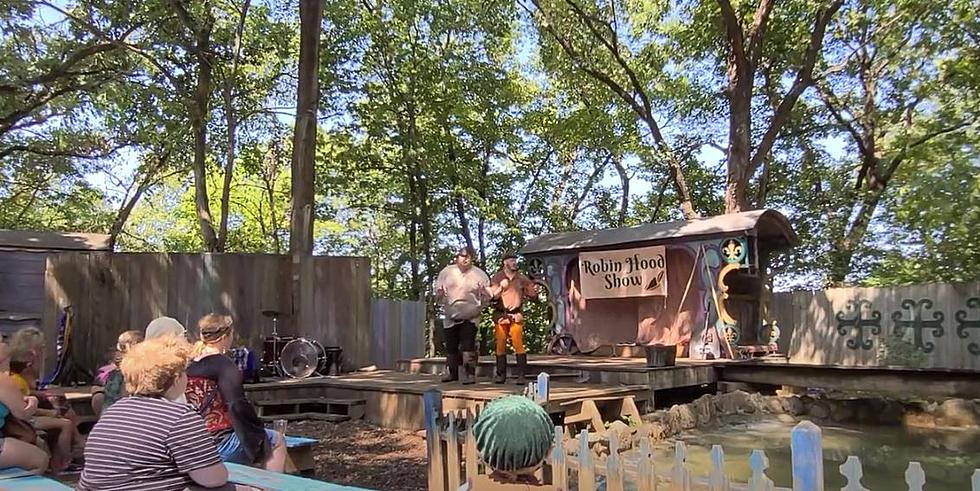 This Popular Minnesota Renaissance Festival Show Is Ending This Weekend
Image Credit: edward vincent martinez via Youtube
This is your last weekend, ever, to check out one of the more popular shows at the Minnesota Renaissance Festival as they have decided to end their run after 13 years of performing there. The Robin Hood and the Merry Men show made the announcement on social media yesterday. So if you are a fan of the show, you might want to change your plans so you can take in the show one last time this weekend.
The announcement on social media was met with some sadness, but also some congratulations on hanging up the show.
After 13 years of laughter, the screams of splash victims, and Sue's Mommies, Robin, Little John, Much, and Marion are ready to announce that this is our last year (and our last weekend) of performing The Robin Hood Show at the Minnesota Renaissance Festival. We have loved bringing smiles to those who have visited our stage. Thank you for laughing at our jokes—and at us. It's been an honor to share the stage with the brilliant Fandazzi and incredible Kazimir the Hungry. They're our amazing and thoughtful stage family.
Through the years we have seen members of our audience return every year with their children, and have seen those same children grow up and return with their children. The Robin Hood show has always been about friendship and no matter the petty silly squabbles you may have in the end sometimes all you need is a merry laugh and a well placed wave from a Sue's Mommy landing in your lap.
Thank you for the mischief and the memories—we will miss you all.
Some of the comments left on the announcement talked about memories of performances past.
The Minnesota Renaissance Festival wraps up on Sunday.
If you've never seen the show, here is a video I found of the performance from 2021.
Come Visit Bowlus, MN With Us in Pictures
Come Visit St. Martin, Minnesota with us in Pictures
LOOK: Counties with the most bridges in dire need of repair in Minnesota