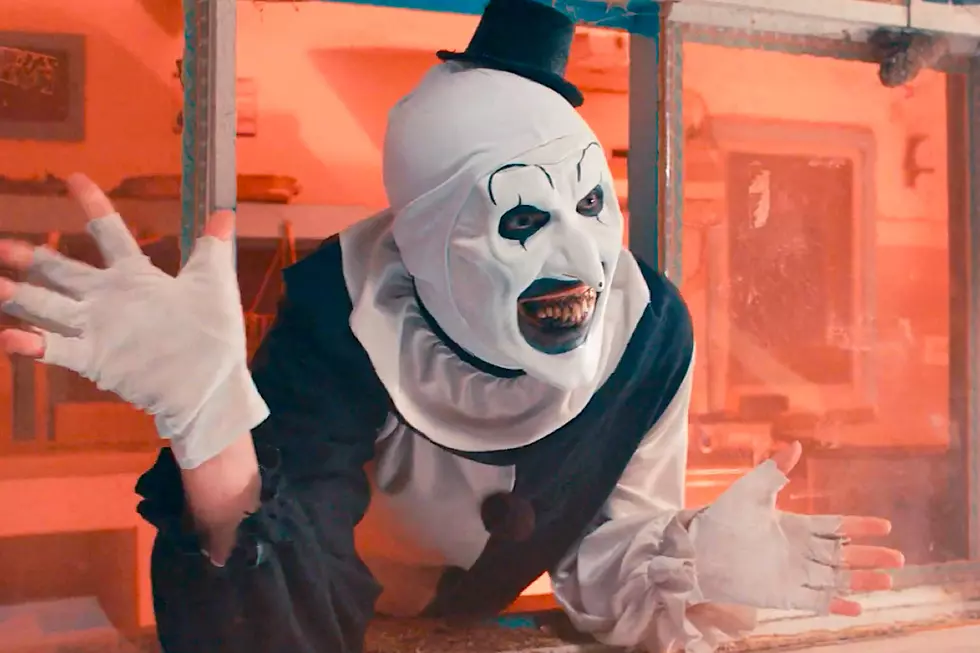 'Terrifier 3' Is In the Works
YouTube: Baron Craze
It's not Avatar: The Way of Water or anything, but if you look at it from a return on investment perspective, there aren't too many 2022 movies that were bigger hits than Terrifier 2. The low-budget horror sequel cost about a quarter of a million dollars, and wound up grossing almost $15 million in theaters — a really impressive number for a tiny, independent creature feature. It's especially notable given that the first Terrifier made less than $100,000 in theaters back in 2016.
Given all of that, it would seem like we should be in line for a Terrifier 3 — and it seems that we are. Franchise writer/director Damien Leone told Insider "I am writing Terrifier 3 as we speak." He also revealed he wants to make "at least one more" Terrifier — meaning there could be even more Terrifiers after that. ("There may be two [sequels] to tell this story and tackle all the ideas that I have in my head," he explained.)
While there are certain financial incentives to returning to the Terrifier saga for Leone, he also noted there are more ideas he wants to tackle, noting...
There's a lot more to explore with Art the Clown, the pale girl, Victoria, and certainly Sienna as our final girl. We will be following her journey to the end of this franchise.
What started as a fairly grounded tale of a murderous clown (named Art) quickly escalated in the sequel to a tale with all sorts of supernatural and religious themes, including resurrections, angels, and demons.
In addition to Terrifier sequels, Leone said he has had discussions with Sam Raimi and his Ghost House Pictures about a totally new project that would be separate from his ongoing franchise. "Iif that happens, that would be amazing," Leone said. "I'm really hoping that that could happen before Terrifier 3, or it might happen right after, we'll see."
In the meantime, Terrifier 2 is currently available to rent on various digital platforms.
Great Movies That Got Zero Oscar Nominations
These all-time classics not only didn't win any Oscars — they weren't even nominated!