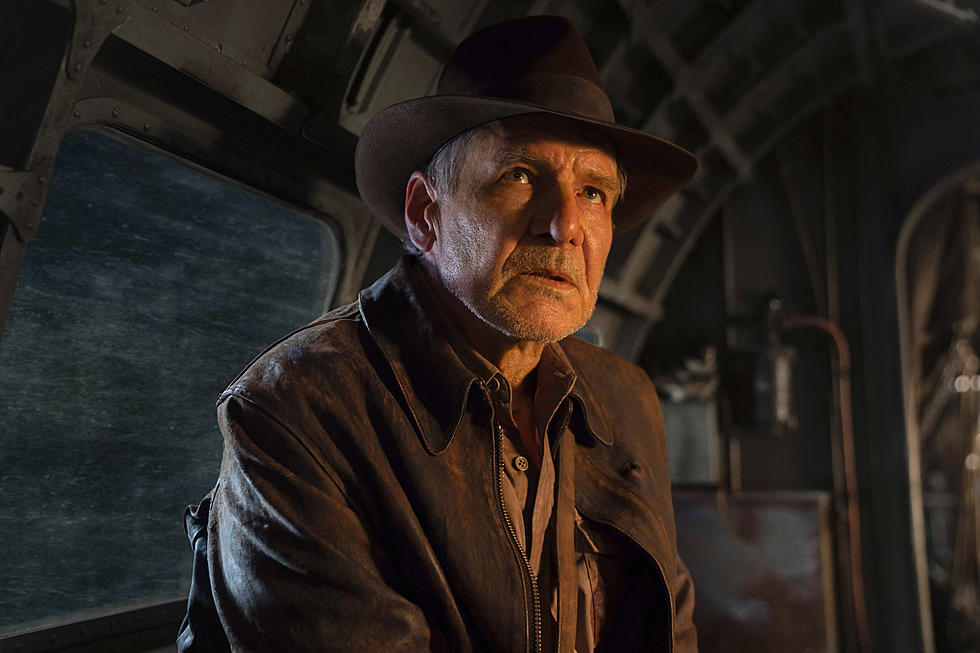 Harrison Ford Gives His Reaction to 'Dial of Destiny' Ending
Lucasfilm
The following post contains SPOILERS for Indiana Jones and the Dial of Destiny.
When it was announced that Indiana Jones and the Dial of Destiny would be the final Indiana Jones film, a lot of folks took that to mean Indy was going to kick the bucket in the film. It probably didn't hurt that the film was directed by James Mangold, who previously made Logan, which didn't end too happily for old Wolverine. (Maybe that's why the film has underperformed at the box office? People don't want to see Indiana Jones die?)
But no, Indy survives Dial of Destiny. And in a new interview with Entertainment Weekly, Ford says they barely ever discussed the possibility that Indy could die because "the script came out, and it didn't have Indiana Jones dying."
Ford did reveal that he did discuss Indy's death later on with Mangold, who told him he didn't want to be the guy who killed Indiana Jones.
"I think it's a good choice to leave him in the condition we see him at the end of the film," Ford added. "Most of his problems have been solved, dealt with. He's back to the form that we like to see him in, I think. And I think it's a wonderful last scene... I really like it."
READ MORE: The Best Indiana Jones Movie That Was Never Made
Mangold himself told EW that for him "there really is no attraction to just getting thousands of people in a theater and hitting them in a head with a hammer... Death is not an ending." He explained that Logan was a very different story, and that movie needed that ending because it gave a "beautiful irony" to the character's overall story.
Indiana Jones and the Dial of Destiny is in theaters now.