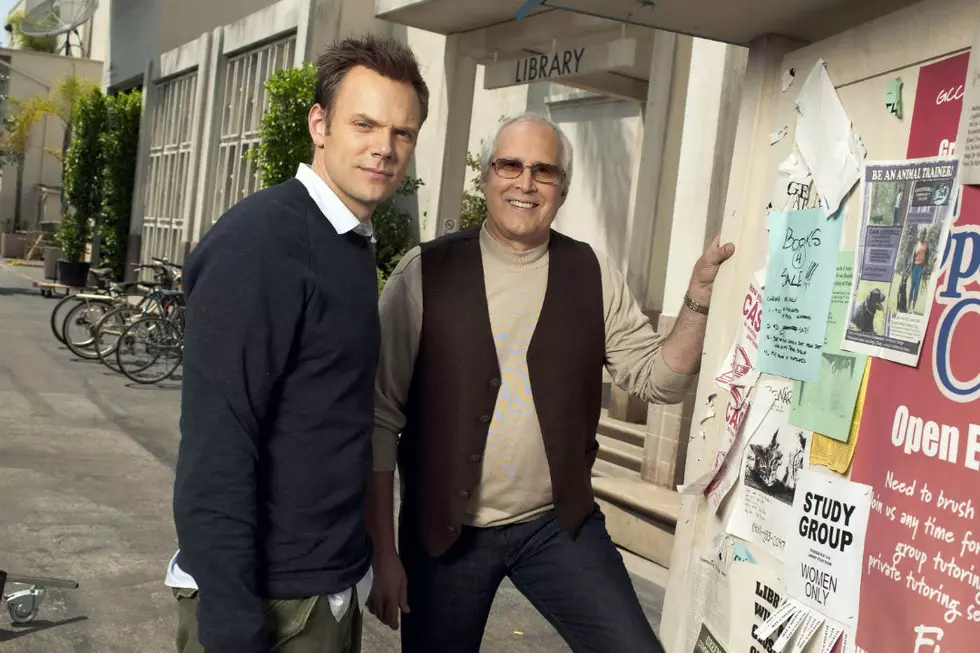 Chevy Chase Says 'Community' 'Wasn't Funny Enough' For Him
NBC
It's clear that that the relationship between Chevy Chase and the rest of the creative team of Community was not a particularly healthy one. Chase left the series during the production of its fourth season, amidst rumors and allegations of poor behavior and even the use of a racial slur on set during the shooting of the episode "Advanced Documentary Filmmaking." After a few final appearances, Chase left the show for good and hasn't returned, even as Community got new life on Yahoo! after it was canceled by NBC.
When the subject of the show and his departure from it comes up in interviews, Chase tends not to mince words. In a new interview with Marc Maron on the WTF podcast, Chase gave a harsh assessment of the series as a whole, saying "I honestly felt the show wasn't funny enough for me," and that he "felt a little bit constrained" on it.
"Everybody had their bits, and I thought they were all good. It just wasn't hard-hitting enough for me," he added.
READ MORE: 10 TV Shows That Shared Sets Without Anyone Noticing
When asked a similar question last year by CBS Sunday Morning, Chase said he flat-out "I don't give a crap," when asked about his former castmates' blunt and not-always-positive assessment of working with him on Community.
You can listen to Chase's full appearance on WTF here; Chase also discusses his time on Saturday Night Live and leaving the series so early into its run, and his relationship with future Steely Dan members Donald Fagen and Walter Becker. A Community movie is expected on NBC's Peacock streaming service in the future. (A Chevy Chase appearance is not expected in it.)
10 Movie And TV Locations You Can Stay At Overnight
These famous locations from movies and TV not only exist in the real world — you can rent them for your own personal vacation!