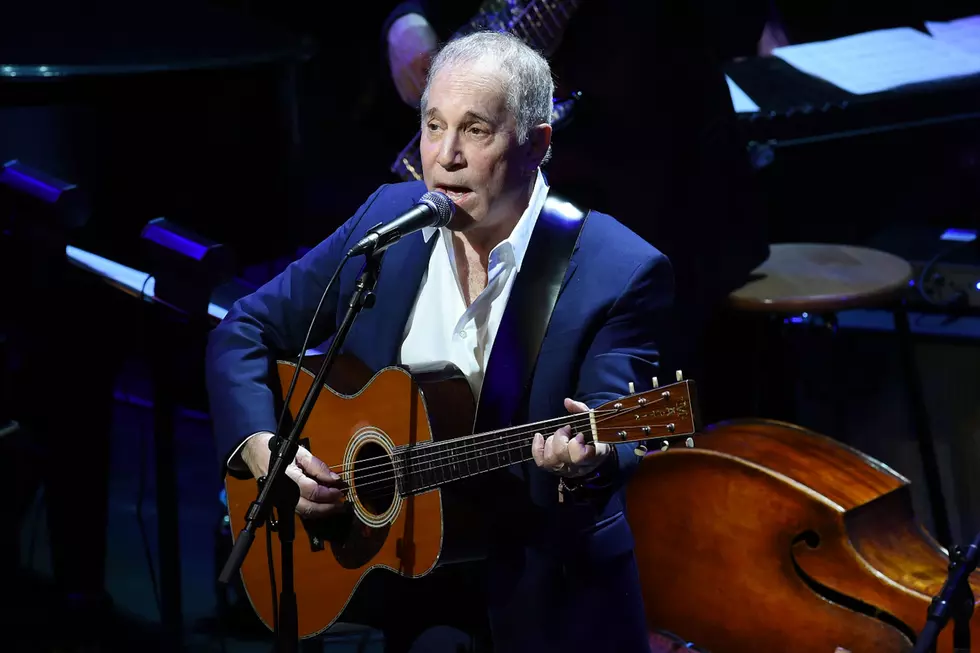 Paul Simon Says He Can't Play Live Due to Hearing Loss
Ilya S. Savenok, Getty Images
Paul Simon says he's been experimenting with performing with his band again, but has yet to find a comfortable way to do so on account of his hearing loss.
Simon retired from the road in 2018 with his Homeward Bound: The Farewell Tour and has since only appeared at one-off concerts. Earlier this year, he revealed that he has lost most of the hearing in his left ear, making performing of any kind a challenge. "Nobody has an explanation for it," Simon explained. "So everything became more difficult. My reaction to that was frustration and annoyance; not quite anger yet, because I thought it would pass, it would repair itself."
Speaking recently with Mojo, the singer-songwriter said that he's currently working on new music. "And that's literally a lifesaver because I haven't figured out how to perform with the hearing loss," he said [via NME]. "This is at least an outlet for thinking musically."
Simon recently released his 15th solo album, Seven Psalms. There's more where that came from, he told Mojo. "I have three songs in motion," he said. "One of them is finished. It feels like a half-step beyond what Seven Psalms is, evolving into something else."
He also says that although his hearing loss is frustrating, he's still appreciative of his current work. "I love making music, my voice is still strong, and my band is a tight, extraordinary group of gifted musicians," he said. "I think about music constantly. I am very grateful for a fulfilling career and, of course, most of all to the audiences who heard something in their music that touched their hearts."
Paul Simon and Simon & Garfunkel Albums Ranked
He was always an uneasy folksinger, a role his record company tried to push him into starting with Simon & Garfunkel's debut.