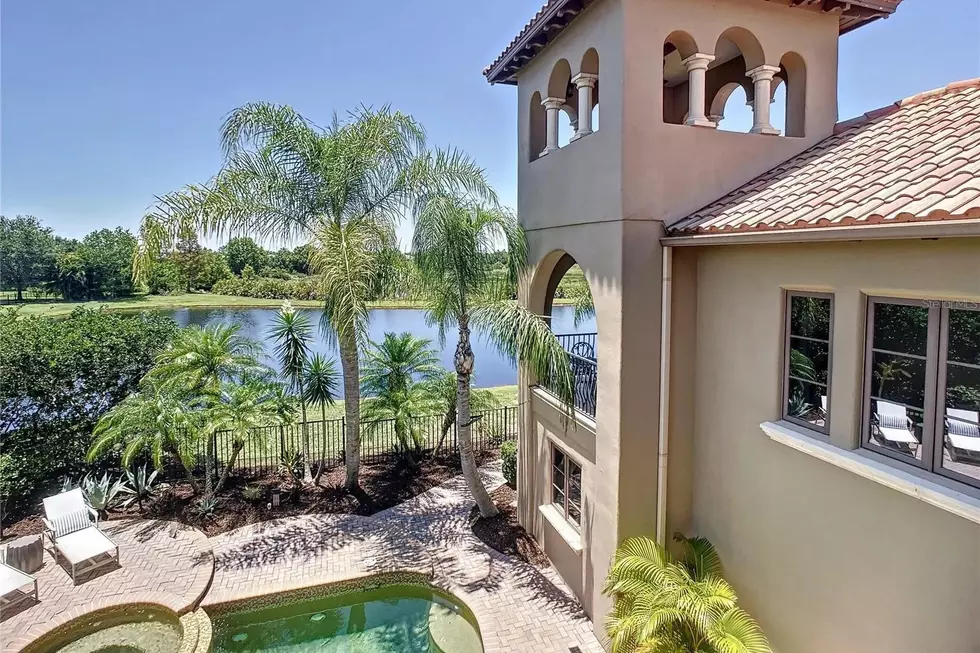 Mick Jagger Selling Florida House for $3.5 Million: Photo Gallery
Realtor.com
Mick Jagger and his girlfriend Melanie Hamrick have put their Florida house on sale for just shy of $3.5 million. You can see dozens of photos of the house below.
According to Billboard, the Rolling Stones singer and the former American Ballet Theatre dancer and choreographer purchased the 5,700 square-foot house under her name for $1.9 million in 2020. The couple has reportedly been together since 2014. Hamrick gave birth to Jagger's eighth child, a son named Deveraux, in 2016.
"You can't always get what you want ... but this house is definitely what you need," begins the real estate listing for the four-bedroom, five-and-a-half-bathroom home, which was designed for luxury and privacy. It is surrounded by water on two sides and a park on another, with just one neighboring home. It features a heated open-air saltwater pool, three balconies, and an oversized entertainment [and] media room complete with a wet bar.
Jagger and his Rolling Stones bandmates have been working on a new studio album, which will be their first since the 2021 death of drummer Charlie Watts. Paul McCartney and former Stones bassist Bill Wyman are among the guest stars reportedly contributing to the sessions.
The band has been recording music sporadically since 2016, so Watts' playing will be heard on the album. "It was really nice for Mick, Keith [Richards] and Ronnie Wood to be back in the studio remembering Charlie, and playing and singing to drum tracks that are being repurposed and woven into the album," an unnamed source close to the band reportedly told The Sun.
So far, no details regarding the album, including a release date or title, have been revealed. It will be the Rolling Stones' first LP since 2016's blues covers collection Blue and Lonesome.
See Mick Jagger's $3.5 Million Florida Home
The Rolling Stones legend and his girlfriend bought the house in 2020.