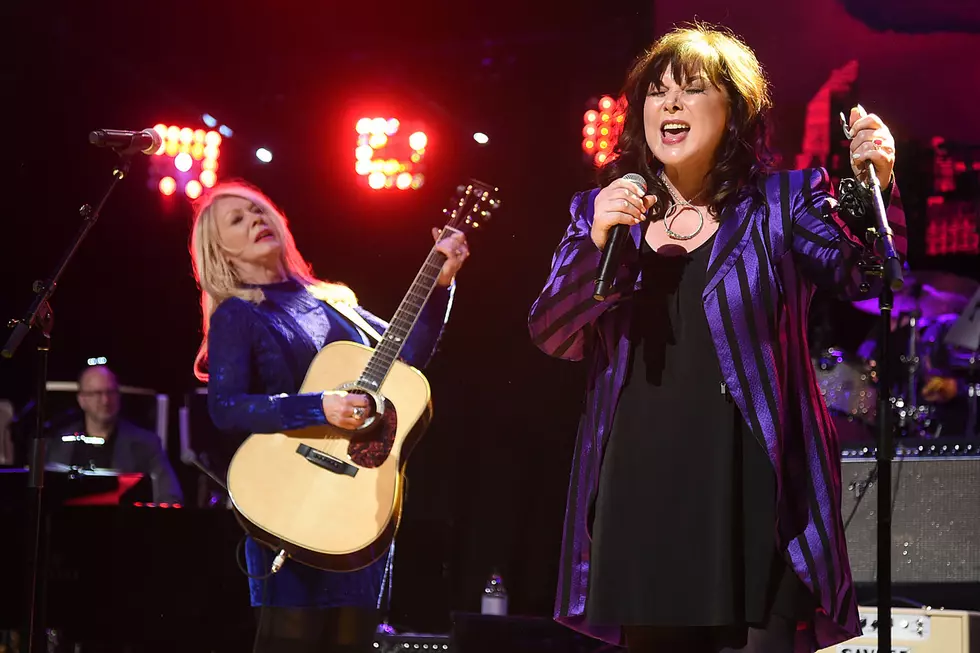 Reunited Heart at Work on 'Exciting and Inspiring' New Songs
Jamie McCarthy
Nancy Wilson said that Heart is working on new songs together, seven years after they released their most recent studio album.
The guitarist, who is currently touring with a band called Nancy Wilson's Heart, told WBAB that she and her sister Ann Wilson are working together on material that is "closer to what you would have heard us originally do in the '70s, late '70s. So it's really fun, it's just exciting and inspiring."
Heart's last release was 2016's Beautiful Broken. That same year, Ann's husband was arrested for striking one of Nancy's children. He eventually pleaded guilty to two counts of fourth-degree assault. Apart from a 2019 Heart tour, the Wilson sisters have mostly focused on their solo careers since then, with Ann releasing Immortal in 2018 and Fierce Bliss in 2022, while Nancy issued You and Me in 2021.
According to Ann Wilson, it's creative not personal issues that have kept the sisters from working together. "Nancy and I are OK with each other," she explained in 2022. "We just have different ideas for what Heart should be, and we haven't figured out a compromise yet."
Although Nancy told WBAB that her main focus was a project named Tomboy that covers songs written by her male friends, she shared her enthusiasm for the music she is working on with her sister. She also revealed that she had reunited with former songwriting partner Sue Ennis, who has co-written more than 80 Heart songs, including "Straight On" and "Even It Up."
"I have some lyrics mainly that I worked on with Sue and took to Ann," Nancy Wilson noted. "And there's a couple of things that I'm really excited about. Very cool. Like stuff that you wouldn't have heard us do in the '80s. ... It's been a really nice kind of rediscovery of our relationship, working on music together again. So, yeah, I'm really happy about that."
Heart Albums Ranked
This list of Heart Albums, Ranked Worst To Best, wasn't an easy one to compile, because unlike many long-running groups, the band has never made a bad record.