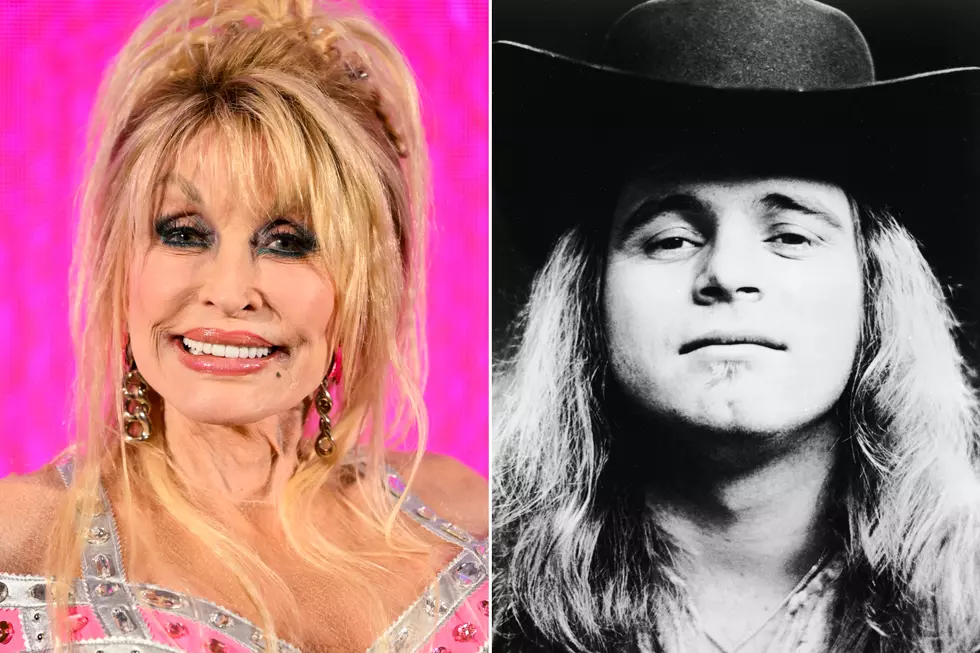 How Dolly Parton Got Ronnie Van Zant's Voice on 'Free Bird' Cover
Gareth Cattermole / Hulton Archive, Getty Images
Dolly Parton has revealed how she was able to use the voice of late Lynyrd Skynyrd singer Ronnie Van Zant in her cover of the band's "Free Bird." Parton's rendition of the classic track is featured on her upcoming album Rockstar. In a conversation with Hits Daily Double, the iconic country singer explained how she was able to use Van Zant's vocals in her cover.
"That song really has a history to it. We lost a couple of the guys right after I recorded it," Parton recalled, alluding to guitarist Gary Rossington, who died in March. "Then Ronnie Van Zant's widow allowed us to use his voice on our record."
Van Zant died in 1977, one of the victims of Lynyrd Skynyrd's plane crash. His brother, Johnny, has been Skynyrd's singer ever since the band regrouped in 1987. Getting to use the original "Free Bird" vocals was especially significant to Parton.
"[Ronnie Van Zant's widow] allowed that, and I was so happy we got to use his real voice. They just dropped it in the way they manipulate those things now. It made it so special," the singer explained. "I get chills every time I hear it. I'd already sung my version, and I didn't know his voice enough, but then our phrasing turned out to be almost just exact when we were singing on the song! That's such a classic. And it just goes on forever; lord, it's a 10-minute song! At least five or six minutes is guitar. I remember getting so lost in the music, just singing wherever I felt it."
Rockstar will be released on Nov. 17. In addition to the Lynyrd Skynyrd cover, the album features Parton collaborating with some of the biggest names in rock. Paul McCartney, Ringo Starr, Peter Frampton, Steve Perry, Ann Wilson, Stevie Nicks, John Fogerty, Elton John and Joan Jett are among the collaborators.
Lynyrd Skynyrd Albums Ranked
From the classic lineup to the reunion era, we rank Skynyrd's LPs from worst to best.