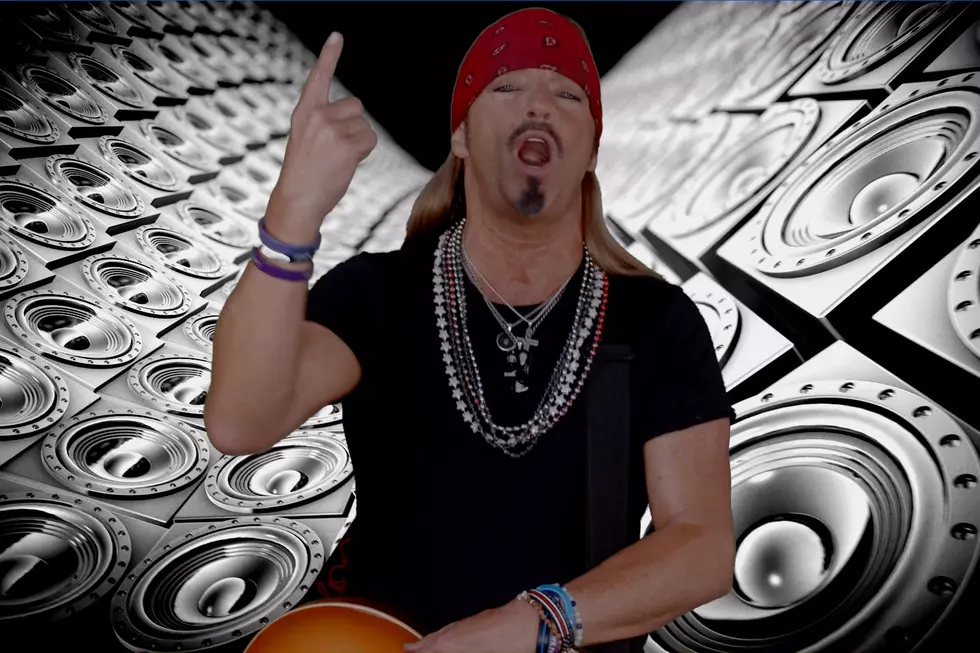 Hear Bret Michaels' New Single 'Back in the Day'
YouTube
Poison singer Bret Michaels has released his new solo single, "Back in the Day."
Described by Michaels as "a modern-day throwback to a feel-good road trip anthem," the tune harks back to a time when music fans would scan the radio, searching for their favorite song.
You can watch the video for the nostalgic new track below.
Ironically, the tune came to Michaels while he was working with a bit of modern technology.
"I do this crazy TikTok thing, and I show people how I write music," he explained during an interview with radio station KSHE 95. "I'm laying a beat, I'm playing the guitar. And I'm like, [sings] 'Back in the day, radio played our favorite songs the DJs say. And crank it up.' And it all hit me, and the song just fell together. It's just a good-vibe song."
Those lyrics would make up part of the chorus to "Back in the Day," Michaels' first new single since 2019's "Unbroken."
"The video reflects the feel of early MTV videos with green screen, pop-up captions and never-before-seen photos and original Hi-8 images of my youth," Michael explained in a press release. "It is a song that truly reflects on great times and pays homage to the radio stations and DJs that cranked up the music while bringing us great songs that have withstood the test of time, songs that all my friends and I would sing along to then and now."
"Music is a universal language meant to unite us, not divide us, and that is exactly what this song is about," the rocker continued. "It's also a hell of a lot of fun to sing along to, as is the video to watch as it weaves a story of my life and the music that rocked it!"
Michaels is set to hit the road for a run of tour dates in July. Dubbed Parti-Gras, the trek will see the Poison singer accompanied by Night Ranger and Jefferson Starship.
Top 100 '80s Rock Albums
UCR takes a chronological look at the 100 best rock albums of the '80s.