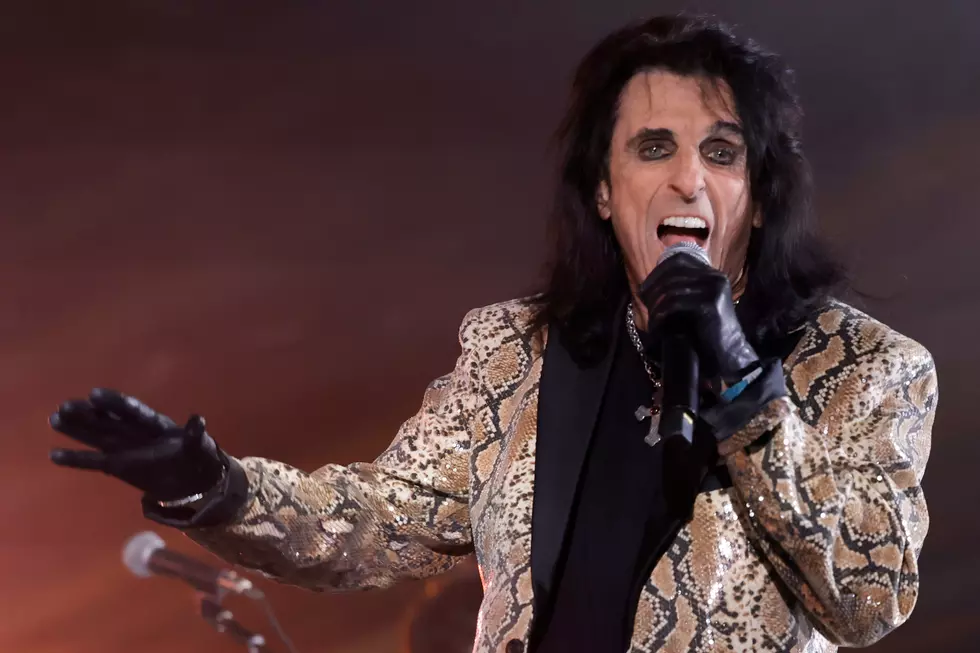 Alice Cooper Believes Gender-Affirming Care Is a 'Fad'
Kevin Winter, Getty Images
Legendary shock-rocker Alice Cooper has voiced his concerns regarding gender-affirming care, opining that it may have become a "fad."
"I'm understanding that there are cases of transgender, but I'm afraid that it's also a fad, and I'm afraid there's a lot of people claiming to be this just because they want to be that," Cooper explained to Stereogum. "I find it wrong when you've got a six-year-old kid who has no idea. He just wants to play, and you're confusing him telling him, 'Yeah, you're a boy, but you could be a girl if you want to be.'"
As Cooper sees it, concepts of being transgender or non-binary are too heavy for young people to handle.
"I think that's so confusing to a kid. It's even confusing to a teenager," the rocker noted. "You're still trying to find your identity, and yet here's this thing going on, saying, 'Yeah, but you can be anything you want. You can be a cat if you want to be.' I mean, if you identify as a tree… And I'm going, 'Come on! What are we in, a Kurt Vonnegut novel?' It's so absurd, that it's gone now to the point of absurdity."
"So I say let somebody at least become sexually aware of who they are before they start thinking about if they're a boy or a girl," Cooper continued. "A lot of times, I look at it this way, the logical way: If you have these genitals, you're a boy. If you have those genitals, you're a girl. There's a difference between 'I am a male who is a female, or I'm a female that's a male' and wanting to be a female. You were born a male. OK, so that's a fact. You have these things here."
Cooper's position is somewhat surprising, given his history of pushing beyond gender-normative boundaries. For decades, it's been common for the singer to perform in makeup and women's clothes. As Stereogum notes, Cooper declared "In the future, everyone will be bisexual" during a 1974 interview.
While the shock-rocker offered some support to those who decide to transition once they reach adulthood, he also claimed someone may "take advantage" of society's changing views on gender.
"A guy can walk into a woman's bathroom at any time and just say, 'I just feel like I'm a woman today' and have the time of his life in there, and he's not in the least bit… He's just taking advantage of that situation," Cooper theorized. "Well, that's going to happen. Somebody's going to get raped, and the guy's going to say, 'Well, I felt like a girl that day, and then I felt like a guy.' Where do you draw this line?"
25 Rock Legends in Drag
It takes balls to put on a dress.