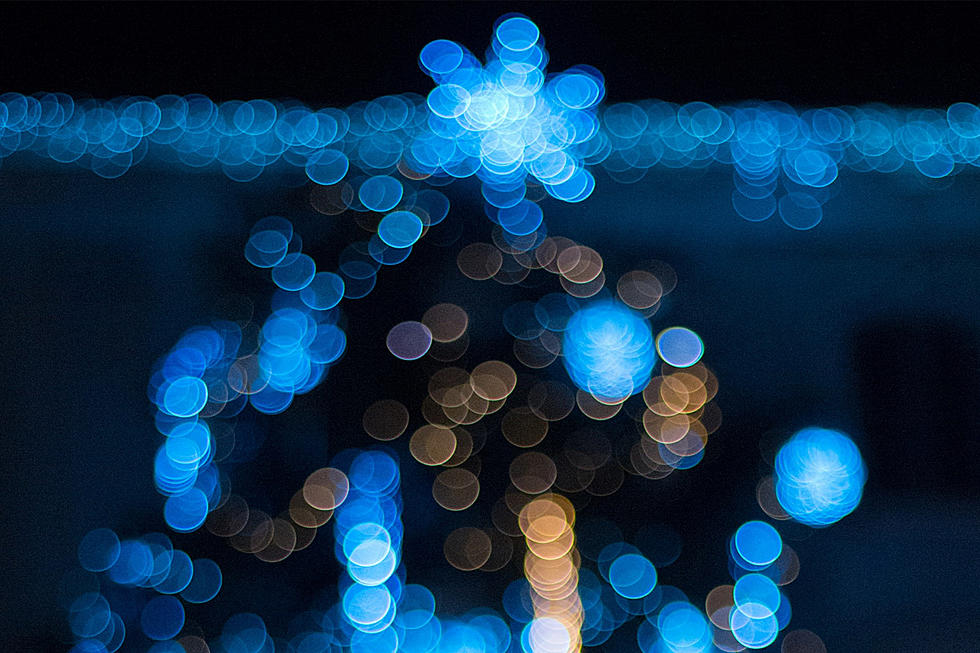 Minnesota's Newest Drive-Through Holiday Lights Attraction Promises To Be The Largest In The Region
Photo by Almos Bechtold on Unsplash
I love holiday lights attractions, making a point to visit a number of them each year. I now have another one to add to the list to check out this year!
A new holiday lights attraction is set to hold its inaugural season this year, promising to be the largest of its kind in Northern Minnesota!
The debut of this new holiday lights attraction has been more than a year in the making, with organizers publicly announcing the creation of this festive attraction last November.
The event, which is being called "Light In The Pines", is set to kick off in Grand Rapids later on this month. Here's what to know about this new holiday attraction.
What is Light In The Pines?
Publicly announced in November of 2022, the attraction will feature a professionally designed light and sound experience visitors can drive through to experience during the holiday season.
Organized by a non-profit and operated by volunteers, this experience will really light up the Northland community it will call home!
Organizers say it will be a wonderful experience for locals of Northern Minnesota and people from across Minnesota and beyond.
READ MORE: 20+ Must-Visit Holiday Lights Attractions To Visit This Holiday Season
Besides the drive-through holiday lights experience, visitors can also visit an area called "Santaland", which will feature some beautiful holiday scenes along with things like hot cocoa, coffee, popcorn, cookies, and souvenirs to remember your visit.
After the drive-through experience, there is an area where you can park to visit Santaland.
Santa will also be on hand, giving you the chance to say hello to ol' St. Nick and grab a photo with him using your phone/camera or you can use the on-site professional photographer to get a photo for you.
Organizers note that while this is a drive-through experience (no walk-through visitors will be permitted), vehicle traffic is limited to private vehicles (cars & trucks) and small buses. Large vehicles like school buses and RVs cannot be accommodated.
Where is Light The Pines?
The event will be held at the Itasca County Fairgrounds, located just north of Downtown Grand Rapids at 1336 Fairgrounds Road. You'll enter through the west gate of the fairgrounds.
When is Light The Pines open?
According to the event's Facebook page, the inaugural season for Light The Pines kicks off on Friday, November 24 for the season. Each night they are open, they will welcome guests starting at 5:00 pm, and they will allow the last car through at 9:00 pm.
Here are the dates they are open this year:
Friday, November 24
Saturday, November 25
Friday, December 1
Saturday, December 2
Thursday, December 7 -  Military Appreciation Night:  All veterans' vehicles get in free
Friday, December 8
Saturday, December 9
Friday, December 15
Saturday, December 16
Friday, December 22
Saturday, December 23
Santa & Mrs. Claus depart for the North Pole after this, not to return until November of 2024
Tuesday, December 26
Wednesday, December 27
Thursday, December 28
Friday, December 29
Saturday, December 30
How much is it to visit Light The Pines?
The cost to visit this attraction is per vehicle, being that is the only way to experience it.
It is $10 per personal vehicle, or $25 for small buses, paid at the gate when you enter.
You can learn more about Light The Pines on their Facebook page.
If you're into holiday light attractions, here are some other great ones around Minnesota and Wisconsin to check out!
Must-See Walk-Through + Drive-Through Holiday Light Displays In Minnesota + Wisconsin For 2023
Whether it is a holiday date night or family adventure, these walk through and drive through light displays won't disappoint!
Gallery Credit: Nick Cooper