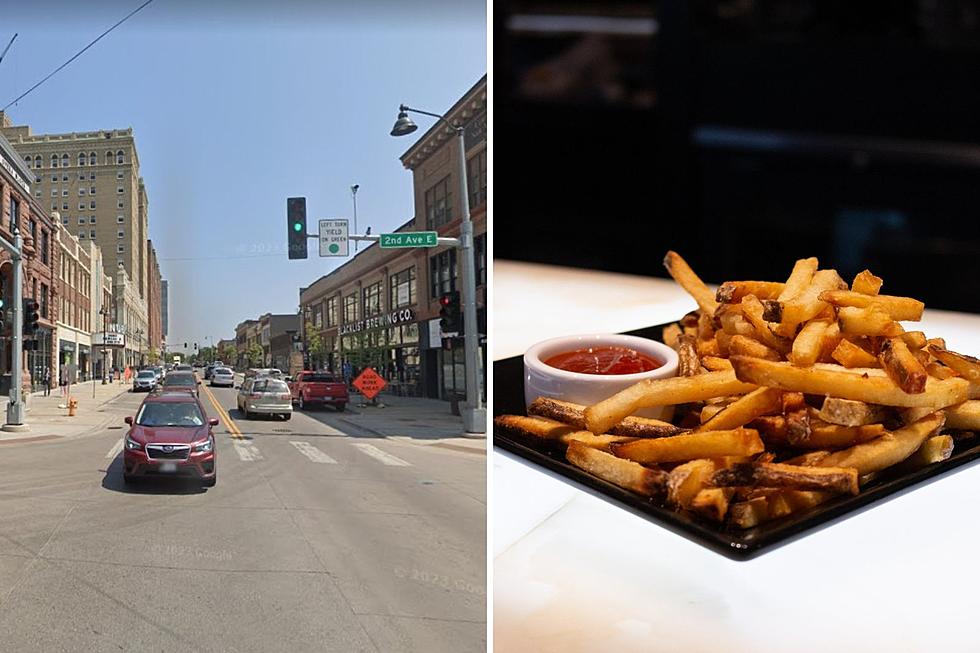 I Found The Best French Fries In Duluth At The Last Place I Would Have Expected
Google Maps / Black Water Lounge
What makes a great french fry? They have to be crisp, salty, hand-cut, and consistently cooked. You don't want some that are too greasy. You also don't want them overcooked and crunchy. They should have enough salt on them that you don't need to add any, without being over-salted. There are a lot of places that have really good french fries in Duluth, but I don't think I've ever had any as good as I did last night.
We went out to celebrate a co-worker's 30th anniversary. We went out for a happy hour at a fancier place than I normally go to. I'm usually a dive bar, cheap place kind of guy, but I had the best fries in a fancy downtown Duluth establishment.
Black Water Lounge is located on Superior Street in Downtown Duluth. They opened as a martini bar years ago, and they also serve food. They've got a list of specialty cocktails, and fancy drinks as well. It's a fun, fancy lounge vibe.
I've had specialty drinks there before, but yesterday was the first time I ate anything. The group ordered a bunch of appetizers that included sliders, french fries, wantons, Bulldog bites, and more. It was all so good, but the star of it was their Lounge Fries.
These fries were crispy, flavorful, and perfectly cooked. You can tell that they were hand cut from fresh potatoes. Regardless, they were super good. They also were served with what appeared to be Ketchup, but after eating a few bites you realize there is a kick to it. They add a touch of hot sauce to it and it really elevates the flavor.
So there you have it. Who would have thought the best french fries I've had would be from a martini lounge? I guess you never know!
LOOK: 20 American foods that raise eyebrows outside of the US
Stac



ker
compiled a list of 20 unusual and uniquely American foods that might raise eyebrows outside the U.S.