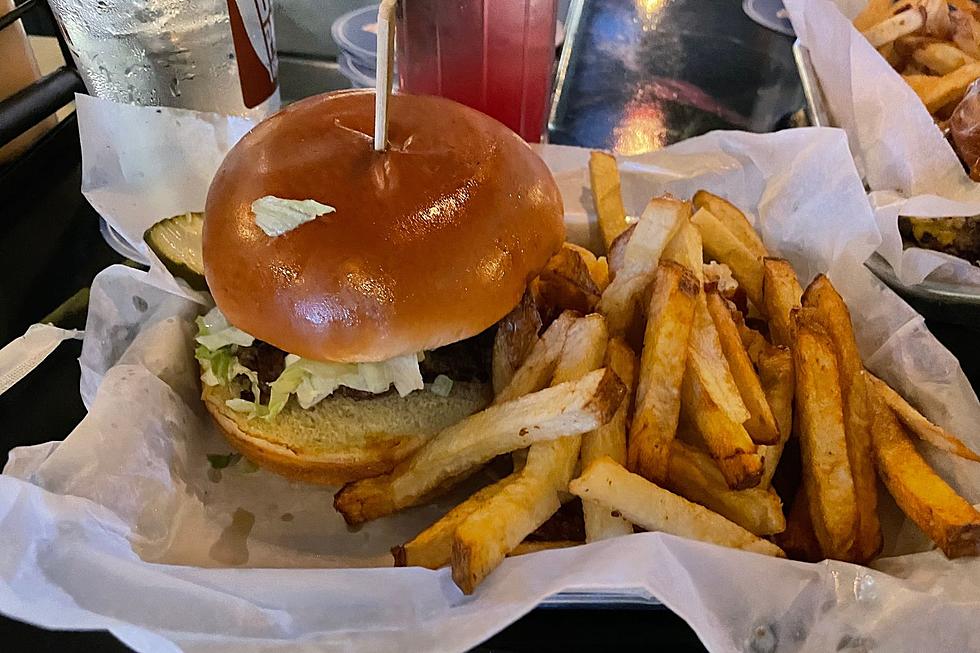 REVIEW: Duluth's Newest Restaurant Addition, Burger Paradox
Courtesy of Lauren Wells, Townsquare Media Duluth
I was so excited to finally try the newest addition to the restaurant scene in Duluth! I have been looking forward to trying the new spot since I first heard about it back in February. The new restaurant is called Burger Paradox.
It officially opened at the end of May and I have been itching to try it out since the day it opened. The restaurant has a big focus on burgers, hence its name. They also have classics like french fries, chicken wings and their famous specialty, Korean BBQ brussels sprouts.
Of course, they also have cocktails and a bunch of different burgers to try out. I am not that adventurous so while I wanted to try the burger with Top the Tater and potato chips, I opted for The McDowell. This choice was the right one, as it was delicious! It had all the fixings and a special sauce.
I have to say, the burger was incredible! I am not usually a fan of two patties on a burger but in this case I was and thought it was the perfect touch. The bun was great, the fixings were fresh and overall, the burger was cooked perfectly. The french fries were also fantastic.
My favorite part of the meal, other than the Prickly Pear Mojito, was the side sauces they offered up every customer. On the bar, there were four different sauces to choose from. They all were different but the perfect touch to the french fries. I tried two of the four sauces, one of which was spicy. The second one was a malt vinegar aioli type sauce and I am obsessed with that one.
All in all, this is one place you should definitely try out! The burgers were so good and the service was great, despite being packed on a Friday night. The waiter also offered up recommendations when we were indecisive and the vibe of the spot was really cool as well. Now I am hungry!
I will definitely be going back! I want to try their french fry appetizer and I keep hearing about the brussel sprouts as well. I also need to try out some of the other burgers. All of them look fantastic. Try it out and let me know what you think of Duluth's newest restaurant addition! Catch them at 2113 West Superior Street.
13 Things That Happen Each Time You Visit Superior's Guadalajara
Guadalajara is one of our family's favorite restaurants. It's a popular place in Superior, and I couldn't help but notice we kind of have the same things happen each and every time we go.
22 Underrated Twin Ports Restaurants You Should Check Out