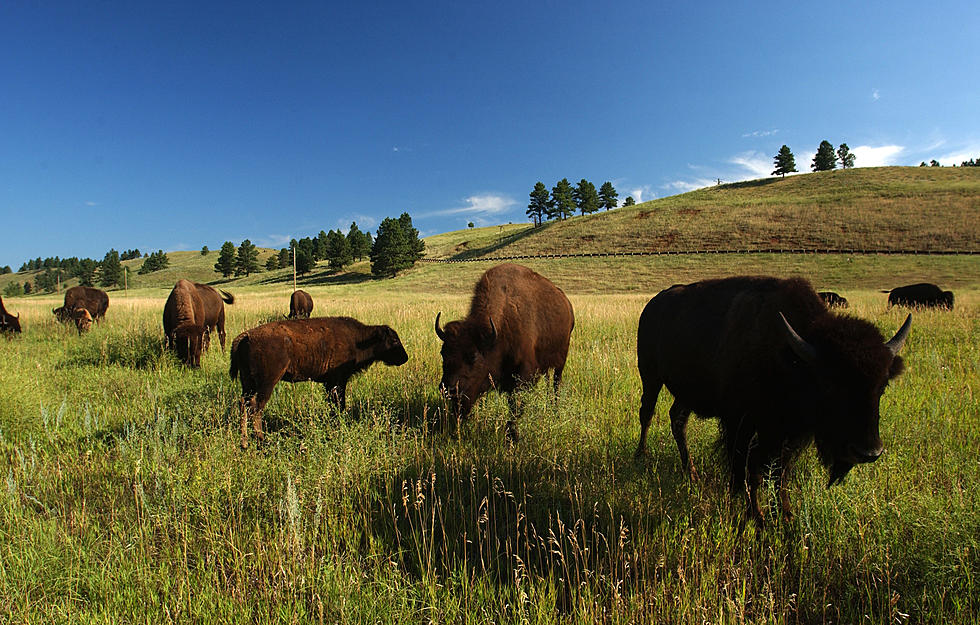 Book A Minnesota State Park Tour To See A Bison Herd, Mystery Cave, Mine + More
Getty Images
With school years winding down across Minnesota, a lot of families will be looking for fun, interesting, and affordable things to do during the summer. A road trip to take a Minnesota state park tour may be a perfect fit and you can book your tour now.
The Minnesota Department of Natural Resources offers tours that provide opportunities to see bison on the prairie, the state's longest cave, and an underground mine.
Reservations are now being accepted to tour Blue Mounds, Forestville/Mystery Cave, and Lake Vermilion-Soudan Underground Mine state parks. The DNR provides highlights of each unique location:
Bison and Prairie Tours at Blue Mounds State Park
Blue Mounds State Park is located in Luverne, which is in the southwest corner of Minnesota. The DNR offers a 90-minute bus tour into a vast prairie that might include seeing a massive bison herd. While there's no guarantee it'll happen, it's certainly worth a shot to see the powerful wild animals. Prairie life, however, is easily seen: grasses, wildflowers, wildlife, and an expansive view. Tour reservations are required. Bison and prairie tours begin May 26.
Mystery Cave Tours at Mystery Cave at Forestville/Mystery Cave State Park
Mystery Cave, which was discovered in 1937, is 13 miles in length, making it Minnesota's longest cave. The DNR offers a variety of cave tours, including a one-hour lantern tour, a one-hour scenic tour, a two-hour geology tour, and the four-hour wild caving tour. Each tour takes visitors to a different area of the cave and showcases stalactites, stalagmites, flowstone, fossils, and cave pools. One-hour scenic Mystery Cave tours began on May 13 and all other cave tours will begin on May 27. While reservations are not required, they are recommended.
Soudan Mine Surface Tours at Lake Vermilion-Soudan Underground Mine State Park
Soundan Mine was Minnesota's first iron ore mine, opening in 1882. While the mine shaft that provides underground access is undergoing restoration this year, visitors can still take a one-hour surface tour. The DNR says tour participants are guided through the various Soudan Mine surface facilities, allowing them to gain insight into the life of a miner, see what happened to the ore after it was extracted, and learn about the process of preparing ore for shipment on its way to becoming steel. Reservations are required. Soudan Mine tours begin May 27.
As noted above, reservations are a requirement for two of the tours, and they are recommended for the other. Therefore, families should get these unique adventures on the calendar now and get ready to hit the road this summer.
LOOK: 25 must-visit hidden gems from across the US
From secret gardens to underground caves,
Stacker
compiled a list of 25 must-visit hidden gems from across the United States using travel guides, news articles, and company websites.
LOOK: The most extreme temperatures in the history of every state
Stacker
consulted 2021 data from the
NOAA's State Climate Extremes Committee (SCEC)
to illustrate the hottest and coldest temperatures ever recorded in each state. Each slide also reveals the all-time highest 24-hour precipitation record and all-time highest 24-hour snowfall.
Keep reading to find out individual state records in alphabetical order.