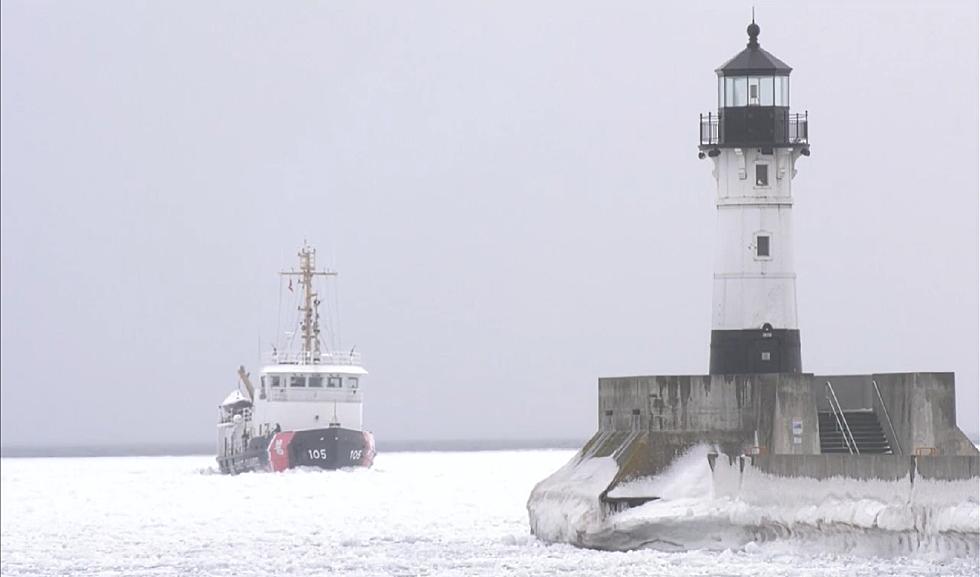 Ice -Breaking On Lake Superior in Duluth Signals Arrival of Shipping Season is Near
WDIO-TV
If you thought you heard the familiar sounds of the Aerial Lift Bridge Wednesday in Duluth's Canal Park, it you weren't imagining things. The bridge was indeed saluting incoming vessels.
The two vessels in question were arriving to complete a task that is a sure sign of spring and an indicator that the Lake Superior shipping season is very close to getting underway.
According to our media partners at WDIO-TV, the first vessel to arrive was the Neah Bay, with the Hollyhock arriving next. Both are here to begin ice-breaking operations ahead of the 2022 Northland shipping season.
WDIO-TV reports that the port authority expects this to be an challenging project this year because ice was reportedly at 45% this year on Lake Superior, which a level considered above normal.
Work will begin by first cutting out commercial tug boats so that they can perform their tasks, such as getting ships to fueling stations and docks.
WDIO adds that five vessels wintered in the Duluth-Superior port and the the first loads out are iron ore.
Another vessel, the Spar, will also be ice-breaking in Duluth this. The Soo Locks open at 12:01 on Friday.
Visit Duluth currently has their annual First Ship Contest running, where people can guess when the season's first ocean-going vessel, or "saltie," passes under the Aerial Lift Bridge into the city's harbor.
If you'd like to enter the contest, don't wait! The entry deadline to make your prediction is midnight on Thursday, March 24.
As a point of reference Visit Duluth reminds everyone "the earliest arrival of a saltie on record was the Federal Hunter on March 30, 2013, and the ice-delayed arrival of the Diana on May 7, 2014, went into the history books as the latest arrival."
The 100 Best Places to Live in the Midwest
How Many in America: From Guns to Ghost Towns
Can you take a guess as to how many public schools are in the U.S.? Do you have any clue as to how many billionaires might be residing there? Read on to find out—and learn a thing or two about each of these selection's cultural significance and legacy along the way.